---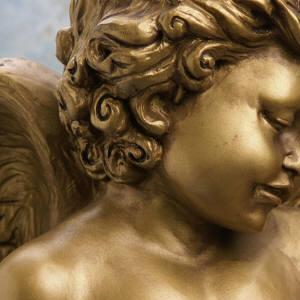 My grandmother loved cardinal "red birds". From her kitchen window, she'd enjoy their company. They pecked at seeds that were sown for them beside the pecan tree. She'd laugh with delight and watch them for hours.

Mammaw lost her battle with ovarian cancer on my birthday in 2004. I sang her funeral service. I suppose it was because I was in shock or perhaps it was because my mind just needed to survive through that time but at first all I could feel was numb. (That was profound for me because I am usually strongly empathic.) But then, as time allowed healing, I noticed when I missed her most why, there was a little red bird! Cardinals in dreams pecked outside a country kitchen window. They danced on my windowpane. Before I could see beyond my grief to find her with my gift, she found me with a little red bird.

Time is a gift that seems to disappear quickly and this side of the universe feels like it comes and goes as fast as the flicker of a candle's flame. The truth is, no goodbye said to someone we love ever feels complete. What we often forget is that although we miss them dearly, it also never is completely goodbye. Communication may not be as direct, but our loved ones are still around. Their love never leaves us, their memory stays with us and their guidance carries over from the other side. They visit in dreams, and give manifestations of reminders to tell us that we are always remembered, and never alone.

May you find lots of love and light on your heart's journey.



Share This Page
---
Leave A Comment
You must be logged in to leave a comment. click here to login
Comments