---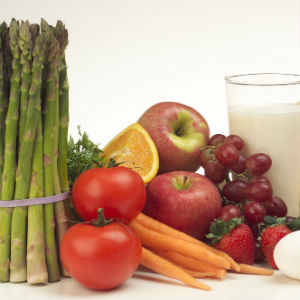 Is it just me or do you also overeat during the holidays and then spend the first three months of the New Year berating yourself for the extravagant food choices of the past festive season?


Well I decided to stop the unhealthy cycle of overeating followed by several months of intense scolding. Given the puddings, gravy, cookies and casseroles that are a normal part of December, I determined to say to myself "I will be ok with a 5 pound weight gain in the month of December. I will I set up a goal to have that added weight lost by February." The plan involved some common sense.


First I remembered past holidays, and my secret binge eating followed by sadness and self-flagellation. That bad habit had to stop.


I remembered that healthy weight loss is 1 to 2 pounds a week. And then I remembered that good physical activity helps promote all kinds of goodness in spirit and body. Yeah folks, I hate exercise too, but it isn't just about getting sexy muscle tone – it helps in the connection with spirit. It helps promote good healthy sleeping. Exercise helps us avoid disease and depression. Darn it all, exercise is good for us. So bursting with self-awareness I proclaimed December – a "No Judgment Month" for myself. To clarify, I didn't give myself carte blanche to eat everything in sight; it was simply a way to end the unhealthy emotional roller coaster. A frosted Santa cookie? Sure. Three Frosted Santa cookies? No. That isn't good for me (or anyone really). Instead of just thinking of December as a food orgy, I changed my way of thinking. December became about moving and groovin' with my family – not just sitting and eating. Tis the season to eat a great meal and then walk around town and look at the beautiful twinkling lights. I baked and frosted my cookies while dancing to Harry Connick Jr's Christmas albums. I added movement into what had typically been a very sedentary month for me. A slight change of habit can bring such thrilling results.


Those of us who have gone to the doctor and heard the dreaded "obese" word know weight issues are a slippery emotional slope and any words of encouragement, especially from ourselves, can be very meaningful. I've lost 65 pounds – sure it took me two years to do it but I'm 65 pounds lighter. The changes have been slow, but powerful. And when I look in the mirror I know how significant small changes can be in a very real way. My plan for this past December was to be ok with a 5 pound gain and keep up my workouts. I have never succeeded in maintaining my weight during December and then the "cycle of blues" kept me from losing weight in the early months of the New Year. The best kept secret to true weight loss is to know yourself and set real expectations. Do not set yourself up to fail.


It is now January, and I ended up gaining 7 pounds last month - 2 more pounds then I planned for and only worked out twice a week in December. And I'm ok with that. I have to be. Because to berate myself is to effectively ruin any chance of weight loss in January. That was the biggest change I made in the past two years and it has made the most significant difference in my life style. I will have that weight back off before those darn Valentine candies start coming around the office. The only reason that I will have that weight off is because I refuse to spend time criticizing myself.

My plan for this year is to lose 40 pounds before Thanksgiving 2013. I will do it with love and support. I am no longer going to be loving and supportive to others and treat myself like the "red headed step child". I will lose the last amount of my weight with love. I know myself, and thinking that I will lose 2 pounds every week is setting myself up for failure- but 40 pounds in ten months? Yes, I can do that. Because I believe in myself. And so can you!


Have a healthy New Year and Bright Blessings, Rowen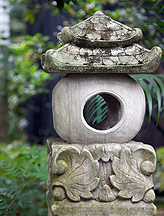 by Rowen x7029
Share This Page
---
Leave A Comment
You must be logged in to leave a comment. click here to login
Comments