7 Tips on Using the New Moon to Set Powerful Intentions by Psychic Angelica
Published Date 4/15/2018
Explore More: The Moon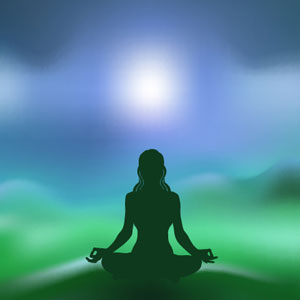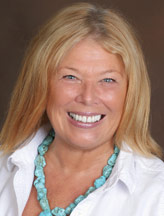 Get a Reading with Angelica x9393
In the Lunar Abundance practice, we set our intentions at the New Moon rather than the Full Moon. This is because the New Moon is the first of eight moon phases: the beginning of the moon cycle, so the symbolic time for us to begin (again).

I will share seven tips on setting intentions to help you flow with the energy of the New Moon and to become more gentle and loving with yourself, to trust more and enter into the flow of the Universe.

The energy of the New Moon supports us to plant seeds of our desires and intentions, we create new beginnings and get clear on what we wish to initiate. Then as we move through the moon cycle we move through the process of bringing them into fruition.

1. CLEAR THE ENERGY
You can begin by using white sage to clear the energy of your space. This will help to clear out any old and stagnant energy. Simply light the sage and walk around your space holding the intention to clear and lighten the energy and release anything that is stuck or heavy.

2. CREATE A SACRED PLACE
You can also create a little sacred space for your moon ritual. I like to make my sacred space super comfy, pillow and blanket, some tea, candles and my journal, crystals and a couple Oracle decks. This will bring sacred energy into your intention setting.

3. GROUND YOURSELF
Take some time to tune into yourself before you begin your intention-setting ceremony. Feeling connected and grounded during a ritual is a power move in and of itself. A simple visualization I like to use is picturing white light energy coming out from the core of mother earth and flowing up through my body and out the crown of my head.

4. USE ANY OF THESE CRYSTALS TO GUIDE YOU:

Moonstone: For enhancing energy and self-expression.

Clear Quartz: For promoting a positive mindset.

Aquamarine: For communicating with our higher selves.

5. SETTING YOUR INTENTIONS
After you have settled into your space and your energy, you're ready to set your intentions. Make a list of what you desire to draw into your life, and Dream Big! The New Moon is a moment to conjure what seems out of reach, and creating the vision is the first step to making it a reality. As you write them down as intentions, you are committing to doing your part to make them real by co-creating with Spirit.

6. CLOSING PRAYER
Say a prayer, one that you have created especially for your intentions. Include a message of thankfulness and gratitude for the assistance of the Universe

7. LET IT GO
Now is the time to move into non-attachment with your intentions and trust in the Divine timing of your life. You are where you are for a reason. There's something for you to learn at every stage. I always end my New Moon intention setting ceremony with this affirmation: "May my intentions manifest in alignment with my authentic self as I gracefully receive them or something great from the highest good of all involved."
Happy Intention Setting!

Blessings and gratitude, Angelica