Learn how to Read Tarot Using the "Card a Day" Method by Psychic Zee
Published Date 4/7/2015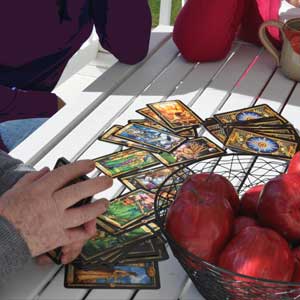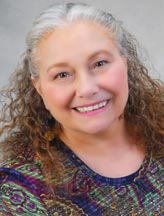 by Zee x7755
It's TAROT MONTH at Psychic Source. 
Every Tuesday and Thursday in April, enjoy a new article about Tarot Card readings. Also, look for a very fun and unique Tarot experience coming later this month you won't want to miss!
Do you feel you have some psychic ability but don't know where to start first to explore?  Are you interested in learning about the Tarot (or some other type of deck) so you can better understand the readings your psychic does for you?  I'm happy to share a way to start focusing your energy and learning about the meanings of the cards for meditation purposes.

I never suggest that anyone do extensive readings for themselves.  I have another psychic read for me when I have questions about my own life. It is just clearer coming from someone else because he or she can be more objective when interpreting the card meanings.

Why Only One Card? 
Here is an interesting way of doing a mini reading just for yourself each day. It will help you learn the meanings of the type of cards you choose.  It doesn't take long, nor does it require hours of study before you start doing a card a day.  Look at it as getting a message from your spirit guides or hints from your subconscious telling you what to pay attention to on that day.   

Choosing the Right Deck for You
First, get a deck of cards if you don't already have one.  There are hundreds of Tarot, Angel, Fairy and Goddess decks to choose from.  Whatever your belief system is, you can find a set of cards that feels "right" for you.  

If you consult one of our psychics who use cards of one type or another, then maybe you want to use that deck so you can discuss the meanings if it just isn't clear to you.  Your Psychic may be able to help you understand by doing a more extensive reading.  He or she may help you apply this card to things going on in your life.

Many decks are within the Tarot tradition but with different types of images, the meanings are often similar across various decks.  Some are unique card sets with meanings that have no correlation to other types of decks. You might want to choose cards that spell out the meaning right on the front or back.  If the cards you like don't, choose one that comes with a companion book to look up meanings.  

Your Daily Card Reading
I try to draw a card as soon as I wake up.  I use a deck that helps with messages about healing because I have a lot of health issues and because it isn't the deck I use to read for others with.  As I have said there are all kinds of options in decks. While shuffling, I try to quiet my mind so that I can receive the right message which my spirit guides want me to know. 

To do your daily reading, choose one card, then look at it.   Really try to see what is portrayed there. There are always messages in the pictures.  Try to see what it means to you before looking up the meaning.  What you first interpret can be just as important as the traditional meaning. Then, read the meaning from the card or the book.  

If the message doesn't make sense right away, do not choose another card.  Instead, focus on the meaning and pay attention to what comes your way on that day.  You can even carry the card with you and come back to it later in the day.  Somewhere along the line it will probably start to make sense in some way. 

Before long you will be on your way to understanding all the meanings in your deck, one day at a time!