---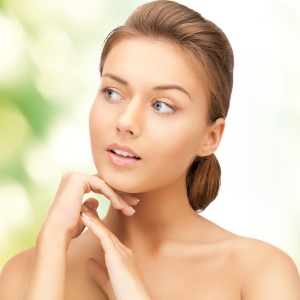 If you frequently feel anxious or stressed, Emotional Freedom Tapping (EFT) may be able to help you manage these issues in a healthy way. Learn the basics of EFT and discover how it may be able to help you or someone you love.
How Emotional Freedom Tapping Can Help
Considered a healing technique, EFT can help you get to the bottom of a variety of problems, conditions, and failings. This technique is based on the belief that all of your problems stem from emotional issues, which a psychic chat can help you uncover. EFT addresses minor physical symptoms directly, but it requires you to locate emotional triggers to get the best and most long-lasting results. In addition, the more emotional issues you can address, the higher quality of life you'll be able to enjoy.
EFT has roots in the Chinese meridian system, but unlike common procedures like acupuncture, EFT doesn't just address physical issues. Since EFT targets both emotional and physical conditions, this technique has the potential to work faster and provide more complete healing for a wider range of issues.
How Emotional Freedom Tapping Works
EFT is somewhat similar to acupuncture in that it locates and centers on specific meridian points or energy circuits. Instead of using needles, however, EFT relies on your fingertips. Because this technique doesn't require special equipment, you can easily learn the basics on your own and then apply them as necessary.
EFT also differs from conventional therapy in that this technique does require you to recall an emotional issue, but it doesn't encourage you to relive a painful memory or delve into the deeper meaning of the emotion. Instead, EFT uses this process to target misaligned energy circuits. The EFT philosophy is that unless the body's energy circuits experience a disruption, distressing situations won't lead to negative emotions.
How to Do Emotional Freedom Tapping
To do EFT, start by locating the nine tapping points on your head, chest, and hands. Next, identify the issue that you want to target, and make sure to isolate the issue from others. Establish its intensity on a scale of one to 10, which you can use as a basis for measuring improvement in the future.
While tapping the point on your hand, recite a simple phrase that indicates you acknowledge the issue and accept yourself in spite of it. Repeat the phrase as you make your way through the other eight tapping points. Once you've gone through the cycle, test the issue's intensity to determine how much you've lessened the impact. You may need to repeat the process to reduce an issue's intensity to zero.
When done correctly, EFT helps people overcome phobias, deal with physical ailments, and move past traumatic issues. If the technique doesn't have profound results for you, connect with a professional for experienced advice on applying EFT.
Though EFT can be immensely helpful, some people benefit from additional discussion as they work through problems. If you could use additional guidance to feel centered or to learn new ways to cope with daily stress, contact a live psychic for help.
Share This Page
---
Leave A Comment
You must be logged in to leave a comment. click here to login
Comments