---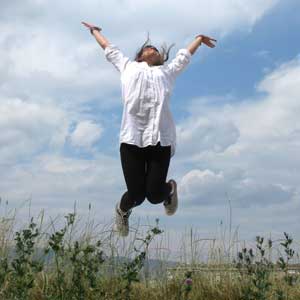 It's time for the final installment of our Wellness Wednesday Series "The Laws of Wellness" by Advisor Lynette. After this week, you'll really be on your way to achieve true wellness in your life!

I know we all have busy lives, but if we take a little time each day to do something for ourselves, we will have achieved the first steps towards wellness. Here are a few more ways to help!

The Laws of Wellness – Part 3

Do What You Love, Every Day
If you are unhappy in your work, some really important decisions are required to start the process of doing whatever it is you love to do most, and finding a way to make a living at it. "Do what you love," is a very old saying and it is one that never goes away for good reason. When you do what you love, it becomes a Labor of Love, but not work in the sense that it's a job per se.

Being able to do what you love means you wake up every day looking forward to it, having passion for it, feeling happy while you're doing it, and having a true sense of fulfillment as you continue to do it and move forward. This is not to say you should quit your current job today; again, this is a process.

Find what it is that you love and find out how you may make a living from doing it. Expect this to be gradual most of the time, but seeing it grow will bring joy and hope into your life as well. Then begin to make changes and do your research.

Start by asking yourself:
•
Do you need to take any educational or business courses?
•
Do you need to save up some money to begin?
•
Do you need to rent space or is it something you can do from home?

Find the answers to all of the questions you have, and then dedicate yourself to working to fulfill each step to your calling.

Embrace a Spirituality That Gives You Strength
This is definitely a choice, as is everything, however, The Laws of Wellness would not be complete without it. Find some type of faith or belief system from which you can draw strength when you don't feel strong. We always have inner strength but there are times when we may feel it is difficult to reach due to grief, stress, and any unexpected major life changes that jolt us.

Faith does not have to mean a specific religion, it can be a very personal relationship you hold with how you see and interpret the world, other people, the universe, yourself, and why we're here. It can give your life additional meaning and purpose, and comfort you in what otherwise looks like chaos.

Explore spirituality through books, speaking with others that hold a variety of faiths, and most importantly, from looking within. A faith should give you answers to help you cope, thrive, and be happier in a world filled with both positive and negative, and dark and light people and events.

Summary
In conclusion, through almost half a century of experience, I invite you to try the Laws of Wellness. It won't happen overnight, but if you practice consistentently, for no less than six months, just watch how your life improves. Be well!

Author References:

Check out all the other ways to help achieve Wellness in your life not just on Wednesday but any day of the week. Catch up on the series and enjoy the first two parts of "The Laws of Wellness" by Psychic Lynette by clicking HERE for Part 1 and HERE for Part 2. Be well!
Share This Page
---
Leave A Comment
You must be logged in to leave a comment. click here to login
Comments