---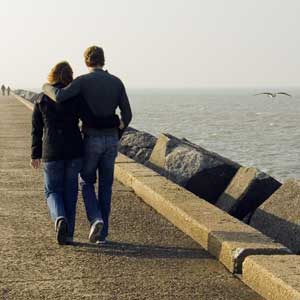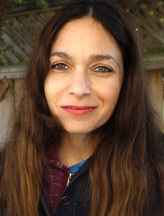 by Lynette x9068
Welcome back to the second installment in our "Wellness Wednesday" series "The Laws of Wellness" by Advisor Lynette. We hope you had some time to practice what you learned last week and are ready for more helpful tips!

As a reminder, the Laws of Wellness are a set of goals for feeling good and taking care of ourselves on all levels. Let's explore several more ways you can help yourself be well with these simple guidelines.

The Laws of Wellness – Part 2

Exercise
I am not talking about joining a gym or taking on some vigorous exercise program; those are choices you can make when you want to intensify your workout. All I want you to do right now is to walk. Walking at a brisk pace and moving your arms while you do, is one of the most wonderful forms of exercise there is. You may walk to many places already, as many people do; I am asking you to walk mindfully.
How you walk can become a wonderful workout that improves cardiovascular and pulmonary health, muscle tone, and mood. Exercise releases endorphins which are chemicals in the brain that improve mood, and reduce stress, anxiety, as well as depression.

Walking outside also gives you air and sunshine. Sunshine is so important for healthy energy levels (it is the best natural form of Vitamin D), and many people need extra Vitamin D, especially in the winter months. Fresh air and sunshine help us to connect with nature and the universe for an overall feeling of inner peace.

Create a Healthy Work/Life Balance
Inside or outside out home, most of us work for a living.. The important thing to remember is the old saying: Work to live, don't live to work. Sometimes we may get so caught up in our work that we are working more than we are spending time with loved ones, and taking time for ourselves.

It is important that we establish a good work-life balance where we make a promise to ourselves to take time to get out and do the things that bring us joy, to be around friends and family, to have 'alone time' to relax.

The more balanced your life becomes, the more enjoyment you will get out of it in all areas.

Remove Negative People From Your Life
Everyone has, at one time or another, been involved or in contact with very negative people. This is not to place blame on people who are negative; they are struggling with something and need to find their way to healing.

When you spend a fair amount of time with negative people, they drain your energy. This is not always something they are consciously aware of, although some people are, which is why they want to be around you so much. They feed on your energy because they are lacking it and are out of balance in this regard. The feeling you will have is one of being drained, exhausted, feeling like you need to sleep, or even feeling unwell.

You need to 'clean house' and gradually begin to put space between the negative people in your life and yourself. Now, there are some alternatives here if the negative person is getting help or working on themselves to become positive, and as long as they see it through, how you feel around them or after being around them, will improve.

That's all for this week. Look for the final installment in our Wellness Wednesday series next Wednesday. If you missed the first part, click here to discover even more ways to help yourself achieve happiness and balance. Be well!
Share This Page
---
Leave A Comment
You must be logged in to leave a comment. click here to login
Comments