The Day of Light - The World Supports Our Heart by Psychic Kay
Published Date 6/5/2015
Category: Health & Wellness
---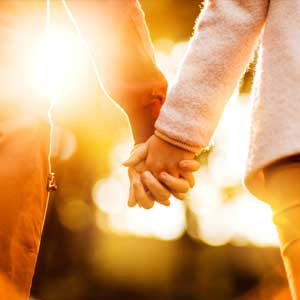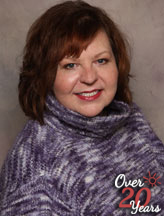 by Kay x7102
On June 21st, Psychic Source celebrates the Day of Light, a day of spiritual awakening and meditation.

I am so honored to be a part of the Summer Solstice "Day of Light" for the second year. It means so many things to so many people. From the power of prayer to the power of intention, the true mind/body connection of healing is magnified by collective focus. What's amazing is that it isn't just the concept of a group of people pointing their attention to a single thought or prayer. The world, our Mother Earth, actually assists us in this endeavor in a very real, "law of physics" way.

Dr. Rollin McCrady, scientist and engineer, has scientifically proven that the earth vibrates at a specific electro-magnetic frequency that corresponds to our heart! People have spoken about living beings having energy, but this is the first time anyone has built equipment which proves we have an electro-magnetic frequency and the first time anyone has been able to measure our frequency. Different parts of our body vibrate at different frequencies. Our heart, however, directly resonates to that of the Earth.

Give and you shall receive.
The stronger we resonate with love as we send our intentions of peace and healing, the more the world itself will spread the frequency of our euphoric state that sends ripples of that energy across all the land masses. Remember, there is land beneath the oceans, seas, and all bodies of water.
So it is critical we have our hearts engaged and resonating to peace, love, and joy as we focus on that beautiful Day of Light. Our minds alone, no matter how clear and logical the thought process, are not enough.

And on that day of magic and miracles, remember to breathe. Remember to bring to mind the thrill of a wonderful memory, or the sweetness of a puppy or baby, whatever it takes to engage your heart to swell with all the love and joy you can possibly create.

The world supports our heart.
Send with your heart as I will be sending love, joy, healing, and happiness with mine. This will be a glorious day of miracles and Mother Earth will be right there with us to help pass the message along.

Namaste,
Kay x7102

From now thru June 19th, look for new articles about The Day of Light each Tuesday and Friday. And be sure to join us for our day of positive thoughts and intentions on June 21st.
Share This Page
---
Leave A Comment
You must be logged in to leave a comment. click here to login
Comments