The Day of Light - Summer Solstice: Manifesting Change by Psychic Arthur
Date 5/21/2020
Explore More: Summer Solstice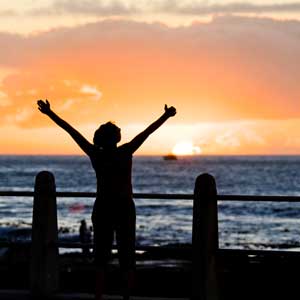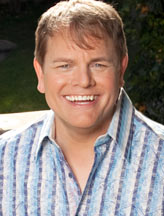 by Arthur x8237
On June 21st, Psychic Source celebrates the Day of Light, a day of spiritual awakening and meditation.

If you've ever wondered how to manifest the life you've always wanted - and knew you deserved, you're in luck!

Here's a simple and spiritual/mystical way to harness the energies of the Summer Solstice (similar to the Winter Solstice) to "put it out there" and reflect on what you'd like to manifest and bring into your life.

Step 1 – Make a List
First, make a list of everything that you wish to manifest and create during the next six months. You can actually make your list a few days before the solstice (June 21, 2015). The great thing is, the sky's the limit! There's no reason to edit, so be complete! Include that new career or job, a new boyfriend, a new girlfriend, a more understanding partner, more love and fun in your life, more abundance, better family relationships, as well as, things like clarity and confidence. See? The possibilities are endless. However, it's sometimes best not to be too specific. If you're too rigid it may block what the universe wants to bring you. If you feel you must be specific, make sure to add the words: "this or better."

Step 2 – Light a Candle
After sunset on June 21st, light a candle of your choice. It can even be a tea candle if you'd like. Place a vase of your favorite flowers next to the candle. Close your eyes and meditate on what you've written down. Ask for your angels, spirit guides (and) the Divine Source to help you in manifesting what you want. Make sure to say that what you are asking for is for "the Greater Good" (this is what makes it okay to get what you want).

Step 3 – Speak your Intentions
Say something like this aloud: "I gather in the power of this day of Greatest Light. I call in the guardians of Fire, Earth, Air and Water to bring in the last grace of Power in Light to manifest my desires in the coming harvest. I ask that this be done within the Greater Good."

Now, read your list out loud with sincerity. Read the words with intention and meaning. Feel what it is that you wish to manifest as you read your list.

When you're done reading your list, finish off by saying something like: "I affirm I am able and willing to allow these wishes to manifest and I participate in the miracle of creation with faith. So be it. And so it is."

Step 4 – Have Some Patience and Celebrate!
Allow the candle to burn until you go to sleep. Celebrate the energy of the evening in some way – play music, raise a glass, allow yourself some indulgence. Have fun!

It might take six months to a year for the seeds of manifestation to take root, but have faith. Also, feel free to pass this along. The more who participate the better!

Love, with lots of LIGHT,

Arthur x8237