The Day of Light - A Ritual Walk in the Light by Psychic Edward
Published Date 6/9/2015
Category: Health & Wellness
---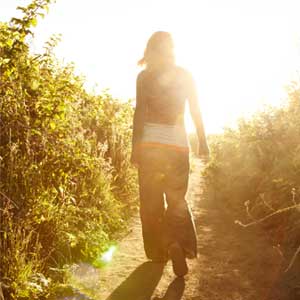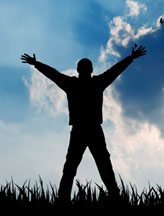 By Edward x9075
On June 21st, Psychic Source celebrates the Day of Light, a day of spiritual awakening and meditation.

A ritual walk in the light? What on earth does that mean Edward? Well first of all, as a Seer, Mystic, Minister of Light and Advisor, I really truly mean what you just read. Think about this, would it be in correct form to ask someone to join in "The Day of Light" for those that walk opposite of The Light? Of course not! If you walk in the light and are guided by the light you are spiritually tuned in to the presence and power of the light.

What is The Day of Light?
The dictionary defines Light as: Something that makes vision possible. A celestial body. Spiritual illumination. A beacon.

The Summer Solstice occurs at 12:38 pm ET on June 21. So between 12-1 pm ET, we ask you to send positive energy out to the world and especially to those who have expressed their need for healing energy to the Universe.

If you connect to the Divine thru prayer or meditation I would ask that you do so by a quieting of your mind. To be in tune spiritually, it helps to free your body of any vices so you can be a free flowing vessel. I would refrain from any substance that may keep you away from being a pure flow for the Divine.

Doing this will allow you to act as a conduit of light. By joining with others of the light, you will be speaking, envisioning and praying forth intentions for all mankind. I will walk you thru how you will be able to do this and join with others in this spiritual work by a Prayer Ritual of Intent.

Definition of Intention: A thing intended; an aim or plan.

Now we see that our intent would be for sending forth positive energy of healing light and blessings to all humanity. So how do we do this?

Day of Light Ritual
For the sake of making this as easy and as painless as can be, I would ask that you follow this 5-step ritual to center you.

1 - Sit in a quiet place where you can quiet your mind.


2 - Get into a state of meditative or contemplative prayer and imagine a white light surrounding your very being. Imagine that light penetrating throughout every cell of your body. The white light is engulfing you.


3 - Take in a few deep breaths and start moving out into a type of blank space, free of all distractions. Now as you go deeper extend your hand out as a point of contact.


4 - At this precise time send forth your prayers of intent for healing for mankind and people. Envision people's lives being healed and peace being like a white blanket covering the earth. It would be appropriate to imagine looking at the earth from space by picturing a white light hovering over it and encircling it.


5 - Now begin to speak forth your Prayer of Intent. You can make a prayer of intent of your own or follow an example of mine below:


"Almighty and Divine Spirit I call upon you today. Reach out and heal and touch all those that are being mentioned that have come our way. And for those whose names we do not know, we agree with all the others as your Spirit heals and flows. May the peace that surpasses be bestowed upon this earth as the peace of the heavens proclaim and so do birth. May all negativity and evil be gone away. May it be bound and never found this very day. As beacons to this world help us at this spoken time as we agree love, healing, and peace for all mankind. So it is done and we do decree. We thank you, praise you and so let it be!"

My special blessing for you.
To all who send forth and join forth on this day I send forth a blessing. May the Light of the pure and powerful divine rest and engulf and encircle you now. May all the angels and archangels walk and surround and protect you. May you as a participant know that you have played a very important part on this special day.

Your prayers of intent and the energy you have sent forth have helped as we have sent out prayers and intent for healing and peace.
-Edward x9075

From now thru June 19th, look for new articles about The Day of Light each Tuesday and Friday. And be sure to join us for our day of positive thoughts and intentions on June 21st.
Share This Page
---
Leave A Comment
You must be logged in to leave a comment. click here to login
Comments