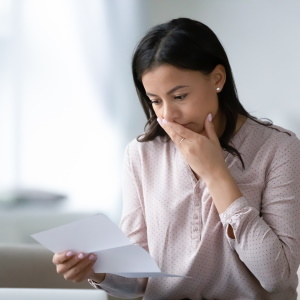 Remember the times when life seemed "normal?" When we could put off thinking about the big "What if's" – those life-altering experiences like death, a medical crisis, or job loss if there was no reason to expect that we'd have to face them in the immediate future?
These are not those times.

The pandemic of Covid-19 has demonstrated that some of the things we may have been taking for granted could be taken away in moment. And while dwelling on this thought can be overwhelming, there are some steps you can take to build resilience and avoid feeling paralyzed.
Find your Faith
Establishing your own personal spiritual practice, in accordance with your religion or philosophy, essential during times of crisis. The relationship that you establish and cultivate with God, the Universe, or your higher power is literally your lifeline when you need it the most.
Build up Resilience
Resilience is like an internal reserve of hope and energy that kicks in when the going gets tough. It's faith that you can make it through adversity. It's positivity that believes that even the tiniest pinpoint of light means that there's an end to the tunnel. It's an ability to grasp that even a negative event could offer some blessing in disguise. Working on building your resilience now is
the single most important thing you can do to prepare for the unexpected
.
Our Advisors
are experts in helping you see things from another perspective and can help you develop your ability to face the unknown with confidence and hope.
Cultivate Emotional Detachment
Planning for worst case scenarios is hard work. It requires facing fears and taking action. A certain degree of emotional detachment can facilitate doing the necessary work, by helping you take a step back from the situation and view it more objectively. Try to see planning as an exercise for the brain to lead over the heart. There will be time for your heart to review the work of your brain and make sure it sits well with your soul. But trying to plan without some emotional guardrails in place will only amplify the emotional fight or flight response to the stress of planning.
Create a Support System
Now is a good time to build a network of people, whether that's family, friends, or neighbors that you can lean on and trust. Granted there are more challenges now since the pandemic drove us indoors or into social isolation, but we also live in an age when there are more vehicles for communicating with others than ever before. Whether you use technology like Zoom or Facetime to connect with family and friends or get creative with starting a neighborhood text list or email group, it's important to continue to build and maintain connections with others. If something unexpected happens, you may need financial, emotional, or mental support, and now more than ever, we are being called upon to take care of one another and our communities.
Anticipate Emergency Needs
While you may not be able to prepare for every single emergency that could happen, you can still have a general plan for emergencies. Think about forming an emergency savings account, which you can use for anything from a nail in your car tire to a tree falling through your bedroom window during a storm. Even if you're still employed during the present economic downturn, use the current events to motivate you to put a little more away in case your circumstances change unexpectedly.

Some disaster preparedness strategies don't cost much. Make a list of medications, pet supplies and other necessities you would need to quickly gather if you had to vacate your home due to a natural disaster. If your state is prone to hurricanes or floods, slowly build a backup supply of non-perishables each time you purchase groceries.

One specific emergency is worth planning for now. If you or a family member were to test positive for Covid-19, you'll need to consider how to reconfigure your living space to isolate the ill individual from other family members. This may also include having a plan to care for family and pets if you are not able to do so yourself. As hard as it may be to consider this scenario, it's worth talking it through before it happens.
Know Who to Contact
You need to know who to contact in any given situation. Having the help and information you need will make it easier to deal with unexpected life changes.

If your husband has a bad car accident and slips into a coma, you need to contact his boss, his HR department, and his insurance company. If your daughter breaks her leg or comes down with mono, you'll have to contact her teachers, college professors, or tutors. Think about creating a file or binder filled with pertinent information for everyone in your family.
Make a Care Plan
Who's going to take care of you or your spouse if you fall ill? How about your kids? Your pets? What will happen to your parents or grandparents? It's hard to think about situations that would need such care, but it's imperative that you do so. You may need to think about things such as hospices, nursing home care, insurance, and long-term assistance.

This is where a lot of people begin to feel overwhelmed and avoidant. Talking through fears, options and ideas with family and friends can be really helpful. Ask others about the plans they've put in place, and if it helps you to detach from your anxiety, imagine that you are helping someone you care about make their plan. What would you want them to consider? Finally, reach out to a trusted empath or intuitive advisor to support you in facing and moving past your fear and anxiety about the unknown.
Now Make a Backup Care Plan
If it's hard enough to come up with plan A, how are you to come up with Plan B. Actually, making an alternate plan can ease some of the psychological burden of planning, because one never knows exactly how events will unfold. An alternate plan provides some flexibility if the first plan fails or if certain contingencies arise that make Plan B the better choice.

As your thoughts begin to take form, write them down. Not only will this help you work through a plan in small steps, it will be invaluable if and when you formalize it legally. At the very least, having your plan in writing will help others help you, and if the worst case happens, it can prevent you from falling into a state of paralysis and fear.
Make it Legal
Though it may have seemed to be true in the beginning, the pandemic is not discriminating based on age. Every adult should ensure that they have an up-to-date health care advance directive, also known as a living will, and an estate plan. An estate plan can include a last will and testament and a revocable trust so your assets are distributed to your beneficiaries in the way you intend. It may also include official documents in the event of your incapacitation or inability to make medical decisions for yourself. These documents usually include a living will and a health care surrogate that are used together so your medical wishes can be heard for any life-sustaining measures or other medical treatments.

Simple wills and advance directive forms can be found online, through employer and association sponsored benefit plans, and through legal clinics and attorneys.
Don't Overlook Future Predictions
No one wishes for bad things to happen, but you should always hope for the best and prepare for the worst. No one knows what will happen tomorrow, but you can give yourself a leg up with the right predictions. A trusted psychic advisor can predict the most likely outcome of your current situation. But remember, even the best and most accurate psychic reader will tell you that nothing is set in stone. Circumstances can change because you and other people in your life are free agents, and ultimately everything is in God's hands. That is why you must cultivate and strengthen your connection with the Divine on a daily basis. It will be there for you in your time of need.