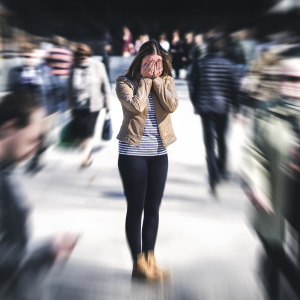 Though we're gradually departing from some of the strictest confines of the Covid-19 pandemic, the world may never look exactly as it did before 2020. Emerging once again into society comes with a host of opportunities for anxiety because no one really knows what to expect anymore. Different parts of life will change at different rates, with some snapping back to normal quickly and others forever bearing the scars of the pandemic. What is normal is feeling some apprehension about how to navigate post-pandemic life.
Finding Balance Again
During the pandemic, many people made dramatic changes to their lifestyles. Parents spent more time at home with the kids, many even taking on the role of teacher as home suddenly doubled as a classroom. Employers learned how to move their businesses into the digital world, and nearly everyone learned how to Zoom.
Returning to a post-pandemic world will mean restructuring life once again to find a new balance between work, family, school, and home. Consider journaling or meditating on what you want from life as you start to rebuild, so you can create a balanced structure that still suits you.
Settling Into Social Situations
Socialization is a skill and one that may have deteriorated for many during the pandemic. Fortunately, interacting with other humans is built into our DNA, so most social routines will come back like riding a bike. If you find yourself struggling with social anxiety, don't hesitate to be open about it. Acknowledging that it feels strange to be back at the water cooler or to get fully dressed for an in-person meeting can break the ice, provide some laughter, and encourage open communication about the situation.
Finding Your Comfort Zone
Just as everyone had different feelings about and reactions to the pandemic, so too will everyone have a different sense of comfort about returning to pre-pandemic routines and activities. Some people may feel completely comfortable ditching their masks and throwing a party while others will want to stay masked and maintain social distancing a bit longer.
The best way to handle anxieties about returning to a post-pandemic world is to stay true to yourself and do what feels right. Speaking with an intuitive psychic may help you separate what you really want to do from what others are pressuring you to do. Know that your comfort zone is your own, and you can determine what's best for your unique situation.
Recognizing the normalcy of anxiety in the post-pandemic world is an important step toward comfortably realigning your life as we retreat from the restrictions of Covid-19. Allow yourself to feel these concerns and explore them fully so you can make thoughtful changes that are well-timed for your own individual needs in an ever-changing world.