Meditation for the Busy Mind - It's Not Always How You Picture It by Psychic Khloe
Published Date 6/12/2018
Category: Health & Wellness
---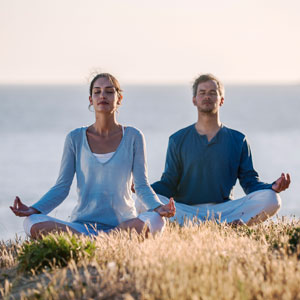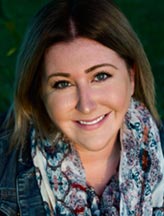 Get a Reading with Khloe x9459
Those of you who have chatted with me before, know how full of energy and buzzing I am. So, meditation… What's that?

Along with so many of YOU, it's a daily struggle for me to get quiet and zone out. Over the years I've learned quite a lot in my own challenges and I realized that I was focusing too much on not focusing. Sounds counterintuitive right? The feedback I get from my clientele is that "life to is too busy" and/or I "I'm too anxious, I'm overthinking." I'm good for nipping that quite quickly with you in our chats, working with some of my techniques that I'm here to preach (okay, teach) about today.

Meditation Does Not Have to be Traditional
Let's get the boring part out of the way first… The dictionary defines meditation as "to engage in mental exercise (such as concentration on one's breathing or repetition of a mantra) for the purpose of reaching a heightened level of spiritual awareness." I'm a lightworker and I still can't manage to do that. Thankfully, my guides communicate to me through humor, pushing me outside of my comfort zone and testing me. It's best to go into meditation with intent, purpose and a plan. So, let's start there. As I move into the next step, I want to get you thinking of other ways to engage through our creative space.

How Do You Want to Feel?
What happens when we focus so hard on something? We tend to over examine every little detail and all the shoulda, coulda, woulda's of the specific situation. But when I ask someone how they want to feel, we jump to generic answers like I just want… to be happy, OR him to love me, OR for her to trust me OR even a critical judgement call about ourselves like I hate the way I look.

Hold up! Let's think backwards here. I like to START with how do you REALLY want to feel - specifics please! And let that be the focus. Working backwards allows us to say that experience doesn't line up with how I want to feel. It helps to connect the dots.

For a busy, busy mind and an energetic soul, I encourage meditation through creative engagement.

Get Creative
This could be a hobby, sport, gym class or a social club you are a part of. I truly believe that we learn from others, just like I heal and learn from all of you every day. My form of meditation is dance. I grew up competitive dancing my entire life and I've grown to realize that when I don't want to push myself out of my comfortable space, I avoid my classes. When I need to zone out, get Zen, clear my head - I put myself in that high energy hip-hop class and dance my worries away. Not only do I connect to the music and to the movements of the class but meeting people from different walks of life is a learning experience. I believe we learn from other people.

If you are struggling to get yourself quiet into meditation, give this a try. I challenge you to do something new this month - go that paint class, play beach volleyball or pick up a coffee and grab a good book. That sounds like pretty good meditation to me.

The outcome for each of you will be unique, come chat with me and I would be happy to work out some of these techniques with you! I always love to hear from new clients who are seeking a fresh perspective on their journey. I'm here to support you and to help you pave the way in any way that I can.

Lots of love and healing,
Khloe x9459
Share This Page
---
Leave A Comment
You must be logged in to leave a comment. click here to login
Comments