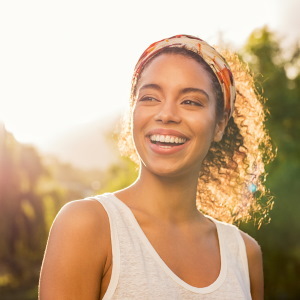 The COVID-19 pandemic has affected many around the world both physically and mentally. Coping with the effects of the pandemic on your mental health can help you reduce stress and anxiety. Learn how you can live in a COVID-19 world and care for your mental health.
Realize Your Triggers
Take stock of how you feel throughout the day and how your emotions may fluctuate. If you understand your feelings, you'll be better able to connect them to their cause. Does your anxiety spike when you check in on coronavirus news or do you feel depressed when you scroll through your social media accounts? It may be time to step back from what is causing you the most anxiety and depression and make your mental health a priority.
Practice Self-Care
A great way to ease the anxiety associated with living in a COVID-19 world is to practice self-care. Think about what brings you immense joy. It could be taking the time to read a book in bed, trying a new skincare routine, getting regular massages, or going for walks in the sunshine to take advantage of the natural vitamin D. Self-care also includes making sure that you continue to do the things you should do to stay healthy, like getting adequate sleep, drinking plenty of water, and eating whole foods.
Surround Yourself With Support
Find family, friends, and neighbors who you can rely on and feel comfortable with. Speak to them about your mental health, and lean on each other to get through this time. Check in with a psychic hotline and get a live reading that you can feel good about. A psychic can help you connect with your feelings and live a healthier lifestyle.
Develop a Routine
A routine can balance the unpredictability of our world and allow you to have a little more control over your surroundings. Consider waking up and going to sleep at the same time and having a plan in place for each day. When you know what to expect a little more, it can allow you to live your day with more confidence.
Organize Your Home
Chaos breeds chaos, so it may help your anxiety to clean and organize your home. If you're already feeling anxious about the state of our world, a cluttered home can further add to your unsure emotions because your personal space can become overwhelming very quickly without a sense of order.
Although COVID-19 threw us for a loop this year and continues to do so, know that you can improve your mental health with these steps. Join a live psychic chat to see if you can get a glimpse into what to expect for your future.