How to Make a Homemade Pain Reliever by Psychic Jackie
Published Date 10/21/2014
Category: Health & Wellness
---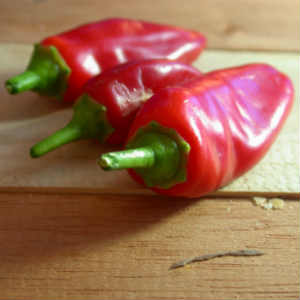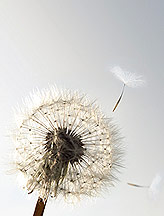 by Jackie x8992
In the Netflix original series
Orange Is the New Black
, a new inmate, Piper, arrived in prison only to have a conflict with another inmate. In order to repair her relationship, Piper chews hot peppers and strains the juice into a lotion which she uses to relieve the woman's back pain. Not surprisingly, this homemade (or in this case, prison-made) remedy worked. I'm not sure it was a fair trade though, since Piper discovered first-hand the pain of chewing those legendary hot peppers.

Hot peppers have been cultivated for thousands of years for use in ancient medicine, as well as their spicy taste. Natural remedies are often effective because they don't have the side effects of many drugs.

The ingredients that Piper used to make her back pain remedy are often used in manufactured products:

1. Capsaicin - It may surprise you to learn that capsaicin is a "pain blocker." When neurotransmitters send pain messages to our brain, hot pepper remedies disrupt those signals. The hotter the pepper, the more capsaicin there is in it. Maybe this is not surprising, since many over-the-counter pain lotions and gels already contain capsaicin. Mixed with skin softening agents it becomes the perfect medicinal cream. Comparable mixtures are ancient holistic medicines, which are used as a treatment for muscle and joint pain. It's being studied as a healthy alternative to steroids or anti-inflammatory drugs for use in treating osteoarthritis and other chronic pain conditions.

2. Jojoba - An arid region plant found in Mexico and the Southwest United States. The liquid wax that is produced from the seeds of the jojoba plant has some proven health properties. Jojoba is not toxic. Jojoba ingredients are used in lotions that treat burns, psoriasis, and other skin conditions. It encourages cell regeneration and skin and hair conditioning. Jojoba is also in many shampoos, lipsticks, non-abrasive cleaners and other cosmetics.
Here is a natural and safe home remedy to treat muscle strain and inflammation.

Hot Pepper/Jojoba Pain Cream

You'll need:

3 ½ tablespoons of cayenne powder
1 cup of jojoba oil
1/2 cup of finely grated beeswax
A glass jar sealed with a lid


Directions:

Mix 3 tablespoons of cayenne pepper powder into one cup of jojoba oil. Heat in a small pan over low heat. When ingredients are simmering stir in the grated beeswax. Increase the heat to medium. Continue to stir until the mixture is completely melted and well blended.

Remove from heat and refrigerate. After 30 minutes take the cream out of the refrigerator. Whisk the cooled cream.


Store in a sealed glass jar in the refrigerator until you need it. Apply this lotion directly on the skin to the painful area.

If you suffer from a serious or chronic condition, seek out a medical provider. Often alternative and holistic treatments combined with more traditional medicine can achieve the best healing results.

---


Source: Homeopathic treatment for chronic disease.

*Psychic Source Advisors' guidance should not replace the advice of certified medical professionals.

Share This Page
---
Leave A Comment
You must be logged in to leave a comment. click here to login
Comments