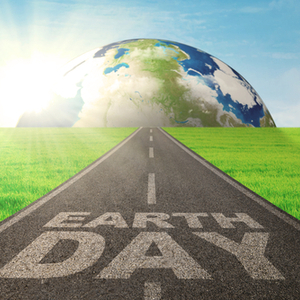 Today, April 22, is Earth Day. It is a day to celebrate and inspire awareness and appreciation for the Earth's environment. In the last few decades, so much has happened to our planet, especially where there is a definite imbalance in climate change and natural resources. A huge shift is happening for higher awareness to do a better job in preserving our Mother Earth.
If we, as humans, do not step up the plate, Mother Earth will bring back her own balance. Earth is a living creature and nurtures many other species beside us. We are a part of her essences which she provides our water, oxygen, and food to survive and co-exist among all. However, as humans, we forget about interconnectedness with other species and our role to help protect our Mother Earth, while preserving her balance.
The First Earth Day
The creator of Earth Day was inspired by John McConnell, who was a peace activist from the United States. He also was the founder of The Earth Society Foundation, which promoted passion for peace, religion, and science. Overall, McConnell was really concerned on how humans have an obligation to take care of the Earth, and to share its resources equally, based on Psalm 115:16, "The Earth has been given to the children of men." Last, a proclamation on Earth Day was written by McConnell and signed by the United Nations.
After Earth Day got established, United States Senator Gaylord Nelson expanded and launched the first Earth Day on April 22,1970, with the idea to hold a nationwide environmental teach-in. This date, falling between Spring Break and the end of the school year, was chosen to maximize student participation at college campuses across the country. With a staff of 85 people promoting the event across the country, it was estimated 20 million people nationwide (2,000 college campuses, 10,000 primary and secondary schools and in hundreds of communities) attended the first inaugural event. It called upon students to fight for environmental causes and oppose environmental degradation. Presently, this tradition continues to be celebrated.
Global Earth Day
Interest in protecting the Earth officially went global in 1990, when a campaign for a national Earth Day engaged 200 million people across 141 countries. A decade later in 2000, Earth Day campaigns pushed for cleaner energy. Across 184 countries, 5,000 environmental groups participated in activities that would push for more innovative energy solutions around the world.
The Effects of Earth Day
Earth Day helped mobilize and unite activists interested in protecting wildlife and the environment. The United States Environmental Protection Agency was created by the end of 1970, and the next few years saw the:
National Environmental Education Act
Clean Air Act
Clean Water Act
Endangered Species Act
Federal Insecticide, Fungicide, and Rodenticide Act
As time moved forward, Earth Day became a prime focus for more countries to get involved. For instance, on Earth Day 2016, the landmark Paris Agreement was signed. This signing satisfied a key requirement for the historic draft of a climate protection treaty adopted by consensus of the 195 nations presented at the 2015 United Nations' Climate Change Conference in Paris.
Talk about a brief, history lesson on Earth Day! We need to become more mindful of how to preserve Mother Earth. We need to be more aware that our forests are burning, more animals are becoming extinct, our weather patterns are becoming more extreme, and our natural resources may become more limited.
3 Ways You Can Help Mother Earth
With all human interaction affecting the world, there is a cause and effect on the environment. We need to become more self-aware and compassionate towards her. Mother Earth feels our actions. At the end, she wants harmony. With that said, here are some simple ways to help Mother Earth:
Love Trees: OMG. Trees are important to our environment. They help clean the air we breathe. They also lessen the risk of natural disasters and calamities. Different animals and plants will suffer because trees serve as their shelters and without them, there would be much flooding. Trees have a huge impact on climate change. Plant more trees. The more the merrier.
Be Kinder to Animals; They Feel Our Impact: Today, many animals are becoming more extinct because of pollution and taking up more of their inhabitants. Many factors come in where human population has sky-rocketed and more cruelty to animals is happening around the world. Again, lots of species have become endangered. We forget that they are intelligent and play a huge role in our ego system. They deserve to be respected in their natural environments. All species were here the same time we came into existence. Think about it. We all evolved together.
Reduce, Reuse, and Recycle: The three R's. Shop more wisely. Find ways to reduce more plastic bottles or cans. Find ways to be more creative in reusing them before throwing away. If you have items, like clothing, toys, shoes, and other materials, please donate them. Use both sides of paper. Find ways to use less paper to help ease deforestation. Talk about having less paper cuts too.
Earth Day seeks to unite people from all parts of the world and bring higher awareness in support of environmental protection. Check out www.earthday.org for more information. Education and volunteering are awesome, first steps to save the Earth.
Mother Earth needs us to wake up and help heal her. BALANCE IS NEEDED. Are you on board?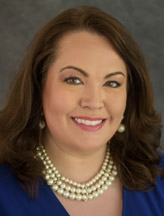 Get a Reading with Hope x3496

Professionally, Hope has been guiding people with her healing modalities as an intuitive empath, psychic medium, reiki practitioner, empowerment life coach and much more. She inspires people in areas of improving love, career, business, spirituality, self-confidence, and over-coming fears. Hope is your compassionate listener and cheerleader. She has 25 years of legal and government experience. She has a diverse background working as a paralegal in different areas of law and earned a degree in Government and Public Policy. She has worked for law firms and state and federal governments. She also once enjoyed working as an event coordinator.