Gifts for Navigating the Holidays - The Gift of Being Present Podcast by Psychic Mylie
Published Date 11/30/2018
Category: Health & Wellness

Psychic Advisor Mylie guides you on a meditation to help you find the peace and strength that comes from slowing down and learning to be in the moment, even when the demands of the holidays feel overwhelming.
---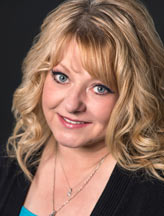 The Holiday Season is upon us and I'm sure I'll never stop loving the sparkling lights, the trees filled with meaningful ornaments, and the excitement of buying or making special gifts for family, friend, and neighbor!

Personally, I love the festive music, the get-togethers, the well wishes and just all the anticipation of celebrating this special time in whatever way is meaningful to us. There are many people that don't celebrate the season in our traditional Western way but I'm sure that the excitement of the season touches them and brings them peace and joy as well. I love the look on the little kids' faces when they see the lights and the gifts under the tree holding all those candy canes. It's undeniable that they not only feel the excitement for the season but share it with all of us too!

Whether you love Christmas, Hanukkah, Kwanzaa, or if the winter holidays bring out the Grinch in you, we all get tired and overwhelmed wanting to make the celebration special for our loved ones. There is one thing that we can easily forget while we shop 'til we drop, decorate the house inside and out and whatever else leaves us feeling frazzled, overwhelmed, tired and irritable…we forget Yours Truly! We get swept up in the work, the lack of time, heavy traffic, honking horns, looking for a parking stall, lack of sleep and the million and one things to do.

It isn't a surprise that it has become more important than ever for us to take the time to relax, recharge and take care of ourselves at this busy time. An effective way of doing this is by practicing mindful awareness to pull us back to the present. It is always important to relax and connect ourselves to present moment reality, to ground and center ourselves, and to refill with the peaceful and powerful energy of Spirit. Give yourself a gift and find a quiet place where you can shut off your mind and just peacefully drift into complete relaxation. You'll thank yourself for it!

I enjoyed creating this meditation on and it's my sincere wish that it brings you peace, helps to recharge your batteries, and reminds you that every moment holds full potential to bless you, rejuvenate your energy, bring you peace, and clarity, hold an amazing idea, or anything else you intend it to be. I hope you enjoy it and it blesses you not only through the Holiday Season, but beyond that into your everyday life.

Let's make this Holiday Season one of staying present in the moment, seeing those things that become our memories with our own eyes and really taking the time and having the presence of mind to really see and connect with our friends and families. Those dishes can wait!!

Wishing you loads of love, light and blessings this Holiday Season and always.

Mylie x8974
Share This Page
---
Leave A Comment
You must be logged in to leave a comment. click here to login
Comments