Finding Your Own Personal Pretty This Holiday Season - A Female's Quest for Beauty by Psychic Mackenzie
Published Date 1/2/2020
Category: Health & Wellness
---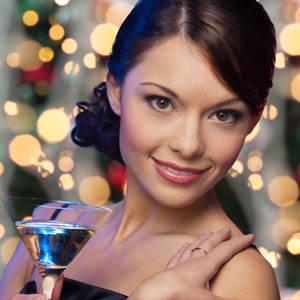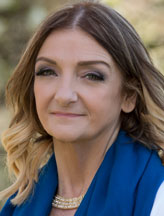 Get a Reading with Mackenzie x9602
Of course, we all are beautiful, yet we've adorned ourselves for centuries as if we need something added to our natural beauty. Could it be a natural innate need as a feminine one, to love dressing up and playing "pretty"?

I can testify that dressing up and playing pretty for me builds confidence and grows energy the fastest possible way. It's like zap – the minute I put a new outfit and shoes on, I'm good to go, lol.

The Power of Adornment
While some consider not adorning themselves as holy – I agree that the acceptance of what we are in the raw and real world is a spiritual journey. I did go all natural once. As a teenager in the 70's I was convinced I was prettier without makeup and I wasn't good at applying it correctly. I'm still not good with makeup, so I go all natural occasionally, – it's charming to see my real age. I understand the spiritual value of an organic all-natural look which can also raise energy and bring power.

Raising Confidence and Energy – Hurry Up Quick This Is Important!
There's such a power in adornment for me, an energy-raiser. Every day I wake up I adorn myself in some way. To be clean and fresh and well-dressed or adorned makes me feel wonderful. I am overly critical of the way I look so I do the extra, possibly unneeded primping I'm sure. My own quest for beauty has been challenging to say the least. It's tense for a lot - who can feel bad or less than beautiful at times. Everyone is beautiful - no one in the world is not!

Holiday Primping - Whoa You're Gorgeous!
Over the holidays there are opportunities to get all personally pretty. Festive times and occasions are a great time to dig deep and find the beauty within too. Loving yourself is so energy-raising for yourself and others.

Because gatherings bring in all types of dresser's some dressed up some casual, it's best to adorn yourself simply over the holidays - or better yet do you. If you love a dress with a pinafore go for it - if you love jeans and a fresh new lotion go for that! Either way, it's a good time to search your inner and out beauty and the power of your personal pretty.

How Do You Feel About Yourself? Do You Feel You Are Pretty?
It's important how we feel about how we look on the inside and on the out. Don't feel bad if you want to adorn yourself, or not – either way being pretty is subjective, yet the act of getting pretty is an energy-raiser so even all die-hard all-natural women might give it a try, just for that reason alone to raise their own energy.

I believe that by adorning ourselves, primping and playing with dress or accessories is a feminine quality that, as an older more mature female I myself am proud of. More than designer clothes or accessories, appreciate the beauty within. Adorning ourselves within is an awesome way to finding your personal pretty. It's very real when you can feel pretty on the inside. Your quest for beauty is now concluded. Now let's all go get dressed.

Happy festivities to all - if you would like to learn more how to feel better inside and out contact an advisor today who will be happy to help.
Share This Page
---
Leave A Comment
You must be logged in to leave a comment. click here to login
Comments