Enrich Your Life With 3 Essential Oils by Psychic Elsie
Date 1/2/2020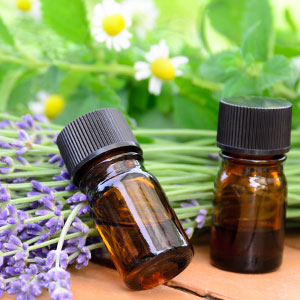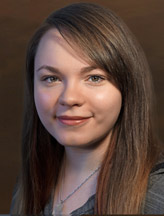 Get a Reading with Elsie x9377
In my time as a holistic massage practitioner, I've come across a lot of clients who are wondering about essential oils and aromatherapy. "How to use them", "which ones to use", and "what are their benefits" are among the most common questions. It would be very difficult to explain each and every essential oil, so I've chosen my top 3 essential oils to share with you today!

Important Disclaimer: Always check with your doctor before using essential oils if you have any pre-existing medical conditions including asthma, high blood pressure, heart problems or if you are pregnant or breast feeding. Essential oils have many practical uses, but they do not outweigh the advice of a medical professional and should not be used in place of appropriate medical treatment.
#1 - Lavender Essential Oil (Lavandula Angustifolia)
Lavender essential oil is excellent for many benefits. When inhaled it can help to calm and soothe the nervous system, in turn calming emotions and is a fantastic sleep aid. Add a few drops to your bath and breathe in the stress relief with this easy form of aromatherapy. It's wonderful to use if you have an essential oil diffuser and is safe to use for kids who have sleep problems, too! I like to put a few drops on a cotton ball or tissue and leave it beside my pillow for maximum sleep benefits. For more practical uses, lavender is calming and soothing to redness in the skin and can be used to treat acne as it possesses wonderful antibacterial properties also.

#2 - Tea Tree Essential Oil (Melaleuca Alternifolia)
I love Tea Tree oil because it is a wonderful, natural antiseptic. It makes a helpful, all-purpose cleaner when you mix 20-30 drops with a 1:1 vinegar and water solution that is safe around kids and pets! No rinse necessary and you can sleep easy knowing your home is clean and free of harmful chemicals. It's also great on its own or mixed with a carrier oil to spot treat acne, control fungus infections and warts. Going out in the woods? Use some tea tree oil on your main pulse points (wrist, neck, elbows) to repel bugs and smell amazing and zingy! For an at home spa aromatherapy experience, add a few drops of Tea Tree and Lavender oil to your bath to calm and soothe, or mix 5-10 drops of each oil with 1 cup of Epsom Salts for a relaxing mineral bath—great for sore muscles after an intense workout.

#3 - Peppermint Essential Oil (Mentha Piperita)
Peppermint Oil is perhaps best known for its abilities to freshen the breath, and to help treat headaches! Apply a few drops to your temples and forehead to experience natural relief from headaches and migraines. When inhaled, peppermint oil is an excellent decongestant, especially when combined with eucalyptus oil (think Vicks Vapor rub.) It's also great for spot treating sore muscles and knots during a massage. Mix a few drops with your favorite lotion and apply to your sore feet after a long day to help improve circulation, soreness and remove heat. Peppermint has also been used as an insect deterrent; add a few drops to a cotton ball and place in areas where you have seen spiders or other creepy crawlies.
I'm so glad I could share some of my favorite essential oils and uses with you today, and I encourage you to go out there an experiment! Essential oils are
available online
, at health food stores and even some grocery stores carry them now!

Come chat with me, Psychic Elsie, about essential oils and aromatherapy today for more advice on how you can combine, use and get the most out of your essential oils! They are a great, natural way to keep you and your home relaxed and smelling wonderful!