Enjoy the Beautiful Fall Season of Mabon by Psychic Nova
Published Date 9/19/2020
Category: Health & Wellness
---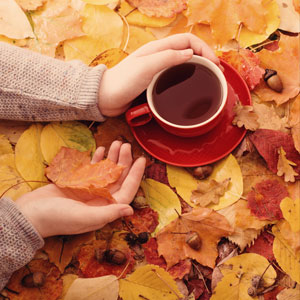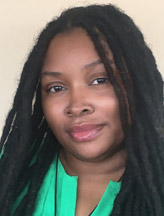 Get a Reading with Nova x3615

This is your time to Let Go!

On September 21st and 22nd, we enter the 2020 Fall Equinox, one of only two times during the year we experience equal amounts of day and night. This special time is also known as Mabon, where night and day are in perfect equilibrium - where dark and light, masculine and feminine, inner & outer, are now in balance. But we are again on the cusp of transition as the year now begins to wane and from this moment on, darkness begins to defeat the light. This is a serious time of balancing emotions and thoughts, love and relationships and even self-love.

The cycle of the natural world is moving towards completion. The Sun's power is waning and from now on the nights grow longer and the days are shorter and cooler. The sap of trees returns back to their roots deep in the earth, changing from the lush green of summer to the fire red, orange and browns of autumn.

Mabon is a celebration and a time of rest after the labor of harvest. In terms of your life path it is the moment of reaping what you have sown, time to look at the hopes and dreams and a time of reflection on how you have been. It is time to complete projects, to clear out and let go that which is no longer wanted or needed as we prepare for descent, so that the winter can offer a time for reflection and peace. And it is time to plant seeds of new ideas and hopes, love and abundance in our lives, until the return of Spring.
Take a Walk
The Fall Equinox is the perfect time to go for a walk on a nature trail, forest or even a local park and collect as much of nature's wild abundance as you can, while respecting the need to leave enough for everyone else including the nature spirits. You will find wildflowers, acorns, rosehips, elderberries, blackberries, hawthorn berries and more. Remember the fruit is the carrier of the precious seed.
Clear Out Old Trauma and Hurtful Memories
We think of Spring as the time to clear out (aka Spring Cleaning) but now is the perfect time to complete unfinished projects and clear your mind, heart, spirit and home of unwanted energies and things. Prepare to hibernate, Winter is Coming!

Remember this is a wonderful season of letting go of the old, holding on to thought of negativity and holding on to relationships that no longer serve us. You deserve to have a fresh start in Love, Life, Work, and Spiritual Balance.
Awaken Your Senses
Aromatherapy is powerful during the season of Mabon. Beautiful fall flowers, smells of cinnamon, pumpkin spice and fresh baked bread, along with hot tea brewing are the best ways to heighten your spirituality and promote a fantastic meditation state. This can help transform your spiritual energy to let go of all that has hurt you. We are in a season of letting go, good harvests, and fresh starts.

I would love to chat with you about Mabon this September and help you along the way.

Nova x3615
Share This Page
---
Leave A Comment
You must be logged in to leave a comment. click here to login
Comments