Embrace Your Joy: Venus Opposing Pluto - June 30th to July 1st
Published Date 6/30/2016
Category: Health & Wellness
---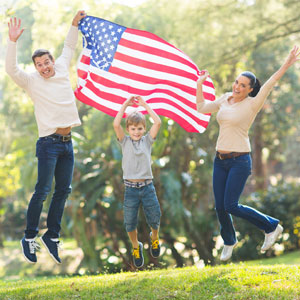 Get a Reading with Moira x7776
In the United States, we're getting ready for the upcoming holiday weekend with our plans set for fireworks and backyard BBQs! Summer's in full swing, but we could encounter power struggles under the weight of the Venus-Pluto opposition that potentially causes our weekend to fizzle. Be prepared and circumvent missteps before they occur. You want to have a happy, fun-filled Independence Day!

Pluto communicates distilled, transformational energy, while gentle Venus in Cancer gives us an emotional nudge, reflecting only truth back to us. Find ways to compromise as we move into the long holiday weekend.

Get out of the negative traffic when you find yourself resisting a controlling, persuasive personality. Quite out of character; you might feel tempted to manipulate someone else. That is so not like you! Irrational, disruptive motives are interfering with the collective better judgment. What do you do?

Here are four easy ways to navigate the discordant energy:

• If you've been neglecting your personal healing by putting in too many work hours, not enough time at the gym, or the wrong foods, correct it now. Taking care of yourself leads to repairing and nurturing intimate relationships.

• We have a Stellium involving the Sun, Mercury, and Venus in Cancer, so connect with fourth house themes; the home, genealogy, self-sufficiency.

• Water! Venus is in Cancer, the sign of cardinal water, so drink, splash, swim, walk on the beach or take a healing salt bath.
• The Venus-Pluto opposition is the perfect time to focus on self-care. Sensitive Cancer lends its quiet intuition to Venus.
Yoga and meditation will do wonders now.
Check out
Psychic Source Podcasts
for inspiration!
Venus is the planet of romance and prosperity, while Pluto represents distilled power, transformation, and thoughtful change. Although the aspect is challenging, when we harness the potential, we're well on our way to laying differences aside. Remember that the action planet Mars is now Direct in Scorpio so we may find an advocate for Issues we've been processing quietly, especially those that involve personal and relationship healing. Solutions come into clear focus when we meditate, relax, or get a reading with our
Psychic Source Advisors.

Embrace healing and joy during the Venus-Pluto opposition and Have a Happy 4th of July!

Love,
Moira
Share This Page
---
Leave A Comment
You must be logged in to leave a comment. click here to login
Comments