Don't Worry, Be Happy: 7 Ways to Start Your Day With Positive Intentions
Published Date 1/26/2019
Category: Health & Wellness
---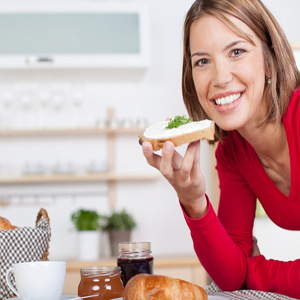 It's fairly normal to feel a little blue on Monday morning, but if your case of the Mondays lasts all week, you may have a problem. Starting your day with positive intentions is easier than you might think. Here are seven ways to feel a lust for life from the moment you wake up.
Plan Your Days
Spend some time in the evening to plan the next day. Each day starts off easy if you know what you intend to do when you wake up. Laying out clothes and anything else you need will also help your mornings go smoothly and instill a positive mindset. If you're having trouble looking ahead, a chat with a clairaudient can help.
Celebrate Your Achievements
As well as planning out tomorrow, it also helps if you give some thought to today's successes. Write down or make a mental note of at least three things you have accomplished during the day. Recognizing your achievements, no matter how small, will help you sleep better and wake up ready to enjoy more of the same.
Get Enough Sleep
Getting out of bed in the morning without having enjoyed enough sleep is an easy way to start your day on a bad note. It's hard to feel positive when you're still exhausted. The National Sleep Foundation recommends that adults from 26 to 64 years old need between seven and nine hours of sleep each night.
Give Yourself Time to Wake Up
Few people can say they spring out of bed at the first sound of the birds. Setting your alarm a little earlier than you need to get up gives you a chance to mentally prepare yourself for the day ahead. Don't use it as an excuse to hit snooze on your alarm clock. Instead, use the time to meditate, listen to music, or recite a motivational mantra.
Enjoy Breakfast
It is often said that breakfast is the most important meal of the day, so make sure you enjoy it. Choosing a healthy option for your morning meal will help put you in the right frame of mind, as will drinking plenty of water. A cup of your favorite coffee won't hurt either.
Exercise in the Morning
It's easy to put off exercising until later in the day, yet all too often it ends up being put off indefinitely as a result. The benefits of working out in the morning include improved productivity, a boosted metabolism, and a better diet. Enjoying those benefits early on should make you feel positive about your coming day.
Seek Support
The demands of modern life make it fairly easy to slip into negative thinking. If there is something troubling you, seek support from friends. If you would rather speak to someone you don't know, or are perhaps seeking a different kind of insight, you might want to chat with a psychic online instead.
From enjoying a better night's sleep to speaking to a confidant, there are several ways to approach each day in a positive way. Try adding these practices to your routine today. It's likely that you'll face tomorrow in a whole new light.
Share This Page
---
Leave A Comment
You must be logged in to leave a comment. click here to login
Comments