---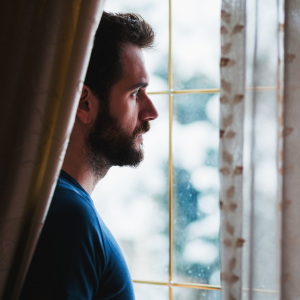 During winter, many people start to feel a little down. Shorter days and long, cold nights can easily contribute to winter depression. Perhaps you feel a bit moodier or sadder these days. Maybe the winter weather or the stress of the holidays have caused your anxiety to escalate or have left you feeling more exhausted than usual. Whatever type of seasonal depression you are experiencing, it's important to take a few extra steps to keep your spirits up. Use these tips to help lift the gloom caused by the winter blues.
Bask in the Sunlight
The further north you live, the less sunlight you get during the winter. As the days get shorter, especially after daylight savings time ends, there are fewer opportunities to get that much-needed vitamin D. The lack of sun exposure can affect your circadian rhythm and contribute to seasonal depression.
Try to get out in natural sunlight when possible to keep the winter blues at bay. Sitting by a sunny window isn't as effective as actually going outside, but it will do in a pinch. If you're stuck at work during daylight hours or it's too cold to go out, consider using an artificial sunlight lamp to get a little extra boost in your day.
Get Your Blood Pumping
A little exercise goes a long way when it comes to battling the winter blues. Getting your body moving is a great way to boost your endorphins and feel better when experiencing mild to moderate depression.
Consider joining a gym or signing up for a regular workout class. You could lift weights, run on a treadmill, or try yoga or dance. Even just going for a brisk walk each day can help to alleviate some of the symptoms you're experiencing.
Talk It Out
Feeling your anxieties pile up? Is depression making it difficult for you to see clearly when it comes to your career or your romantic relationships? Consider getting psychic readings online in order to get through the tough winter months. These psychic professionals can pick up on feelings intuitively and read the energy of interpersonal relationships to help ensure that your life doesn't go off track as a result of the winter blues.
Plan a Vacation
If you're able to get away to a warm and sunny locale, winter is the best time to do it. The great news is that going on a vacation can positively affect your life for more than just the days where you're out of town. In fact, just planning the trip and looking forward to an upcoming getaway can boost your mood and help clear away the winter blues a bit during these months.
Whether you decide to phone a psychic, soak up a little sun, go for a jog, or all of the above, there are plenty of ways to make sure the winter blues don't get the best of you. Try these tips to maintain a positive mood even during the darkest, coldest months of the year.
Share This Page
---
Leave A Comment
You must be logged in to leave a comment. click here to login
Comments