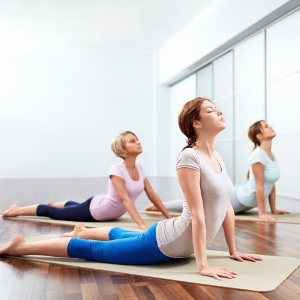 Not all yoga methods are the same, but embracing the right ones can help transform your life and give your mind and body the workout they need. Are you using the right style of yoga for your specific needs?
Explore the Types of Yoga to Align with Your Needs
It's invigorating to use yoga as a tool for daily health and wellness improvement. In all forms of yoga, it's important to meditate and focus. As a result, all forms provide some level of mental and emotional strengthening as well as providing physical fitness. However, depending on your physical needs, some forms may be better for you than others. For example, you may want to incorporate yoga to reduce stress and anxiety. Consider a few key options.
Anusara Yoga
In this method of yoga, you'll focus on posture improvement. This is a relaxed, more playful form of yoga. However, in it, you'll focus on opening your mind and heart. The goal of it is to connect to the divine and to others. To do this form, you'll need to be rather flexible and fit since the positions can be challenging. It's an excellent workout for the body while also aiding in relaxing the mind.
Hatha Yoga
For individuals who need something more relaxed and easier to do, hatha yoga is a solution. According to Webmd.com, this term often describes the type of yoga in which various styles are combined to create a simplistic class. Hatha is less focused on challenging physical poses and more focused on teaching the basics. It's ideal for those struggling with getting started due to physical limitations. It's less focused on intense meditation as well. Couple this with a psychic chat to gain clarity.
Bikram Yoga
For those who are healthy and looking for a challenge, Bikram yoga is the route to take. It involves 26 poses in a room that's above 100 degrees. It's essential to be healthy for this program. This form of yoga is physically intense and can be mentally challenging as well.
Kundalini Yoga
The focus in this form of yoga is to access creative energy stores in the body, says GAIAMlife.com. It involves deep breathing techniques, poses, and meditation. Though it still offers a moderate level of physical intensity, it remains a mind-focused, holistic form of yoga. You'll need to be somewhat fit, but you can still be learning and do well here. To further this experience, consider turning to live psychics as a way of further focusing your mind.
Sivananda Yoga
For a combination and comprehensive program, try Sivananda yoga. In this form, all five principles are present including breathing, exercise, relaxation, diet, and positive thinking. It's an all-around ideal choice for most people. Newcomers to yoga will like this form for its meditation, but it does well for anyone looking for a spiritual connection.
Yoga comes in all forms. No matter how fit you are or how much mental clarity you lack, there's a type that can help to soothe your body and your mind.