Meditation is a practice where an individual uses a technique – such as mindfulness, or focusing the mind on a particular object, thought, or activity – to train and bring awareness, achieve a mental clear view of life and have an emotionally calm and stable state. Meditation is elusive to define, as practices vary both between traditions and within them.
Meditation is practiced in numerous religious traditions and may significantly reduce stress, anxiety depression and pain within your body, mind and spirit. and enhance peace.
World Meditation Day, celebrated annually on May 21st, is especially important as a foundation for many newcomers. Learning how to Meditate is a way to save your life and mental clarity in so many ways. Studies show meditation has helped many with cardiovascular issues, trauma, as well as domestic violence survivors, individuals with PTSD and sexual assault victims. Meditation is even used for children suffering from ADHD, ADD, and other depression disorders.
Meditation is key in everyone's life and any religious backgrounds. World Meditation Day is the foundation of learning how to meditate by pulling your energy from other sources to become stronger in your daily meditation rituals.
Celebrate World Meditation Day with us!
Use this meditation to awaken your soul and spirit to connect with the world, let go of all stress and anger, and send compassion and peace to the universe.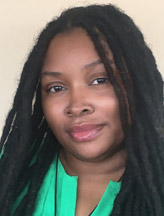 by Nova x3615