Breathe Easier with These 6 Tips for a Stress-Free Summer
Published Date 6/5/2018
Category: Health & Wellness
---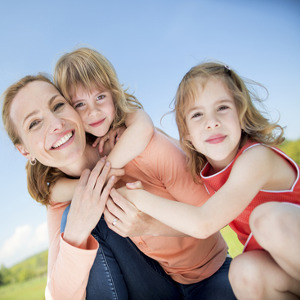 Summer is just around the corner and while the warmer months herald the arrival of fun activities, school holidays, and light nights, that's not to say the season is entirely stress-free. Everything from a change in sleep patterns to travel plans can cause mental chaos. Here are six ways to deal with summer stresses and enjoy the perks instead.
Consider a Staycation
Instead of heading abroad for your annual break and having to deal with the stress of how to pay for it all, why not consider a staycation instead? Not only will you have time to properly explore your local area, you'll also get to avoid the extortionate cost of flights and the jet lag that goes with them.
Rethink Your Relationships
Your relationships can either bring joy or gloom into your life. The period leading up to summer is a good time to make sure you're surrounded by the right people. Perhaps it's a one way street with one or two of your friends or maybe you're not sure if you're in the right relationship. A tarot reading can help you decide if you should make changes.
Get Enough Sleep
Balmy summer evenings can easily convince you it's a great idea to soak up the surroundings of your local beer garden night after night. Admittedly, summer nights and beer gardens make cozy companions but don't enjoy them to the point that you don't get enough shut-eye. Ensure your wellbeing by making sure you're still clocking in eight hours of sleep each night.
Introduce Self-Care Activities
Dedicating time to yourself is something you should do all year round but if you've yet to do so, summer is a great time to start. Enjoy a walk in the sunshine to boost your intake of vitamin D or see if there are any yoga classes taking place in your local park. Failing that, a long soak in the bath can help you de-stress.
Make Plans for the Kids
When you're used to kids being in school all day, the prospect of keeping them entertained over the summer is overwhelming. If you have to work, you have the added problem of arranging childcare. The key is to get organized in advance. Plan some days out but remember that free activities can keep kids equally entertained.
Revamp Your Diet
Summer is a brilliant time to overhaul your eating habits. It's usually easier to eat healthier over the warmer months, assuming you go easy on your visits to the ice cream truck. Pass on the sugary treats and check out the fruits and veggies at your local farmers market instead. Remember to make organic choices where possible for the maximum effect.
Following these simple tips can help make sure that summer brings out the best in you. Should you feel overwhelmed, try to remember that you can ease most of your problems with a few simple adjustments. Chatting with an online psychic can help you decide just what adjustments to make and why to make them.
Share This Page
---
Leave A Comment
You must be logged in to leave a comment. click here to login
Comments