8 Steps to Problem Resolution by Psychic Kya
Date 8/12/2014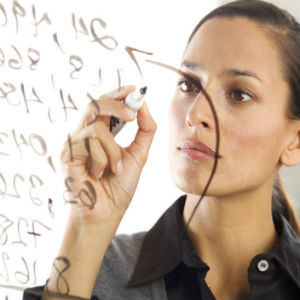 All of us face difficulties and challenges in our every day life. This is a normal life process. However, we do have the ability to make things either more easy or more difficult for ourselves based on personal choices.

Problems are a natural part of life, but they're not the only reason that we live a difficult life. Nor are they reasons for us to have a miserable life. It's all a matter of perspective. And most importantly, it's about the choices we make .
"Most people spend more time and energy going around problems than in trying to solve them." -

Henry Ford

So often, we let problems defeat us through feelings of anger, fear and anxiety. These are negative feelings and they paralyze us. These negative feelings prevent us from making a forward move in problem solving and resolution. So what can we do?

1. Be Ready for Problems
Accept problems are a part of life and part of the imperfections that make life more meaningful and worth living.

2. Identify Your Problems
"Don't dwell on what went wrong. Instead, focus on what to do next. Spend your energies on moving forward toward finding the answer." -Denis Waitley

Keeping a journal can be a great way to process and identify the problems you would like to fix and change.

3. Face Your Problems
After you've identified all the problems keeping you from being happy in your life, the next step is for you to be strong and approach your problems.
Oftentimes, we tend to avoid problems because of the emotional discomfort and awkwardness we feel. Avoiding doesn't solve your problems; it will only prolong or increases the damage and difficulty of the problem. Be strong face your problems to resolve them.

4. Resolve Your Problems
Take a strong approach to your problems. Do not avoid them , but embrace them.

5. Never Lose Your Value as a Person
It is false to believe that problems are caused by bad karma as a consequence of your past. Remember, problems happen to everyone. Never let problems become a measurement of your value as a person. You never lose your value because of problems.

6. Remember the Lessons Learned
Truthfully, problems are actually good for us. It's a way for us to learn from our mistakes and life is full of lessons. We're always students learning.

7. Move On
Once a problem is resolved, move on and let it go. Stop ruminating about your problem over and over again. It will do nothing but give you anxiety and stress.

8. Find the Good in Life and Have the Courage to be Happy
"Have the courage to say no. Have the courage to face the truth. Do the right thing because it is right. These are the magic keys to living your life with integrity." -W. Clement Stone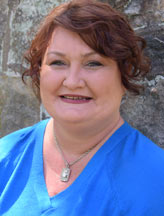 by Kya x8004