---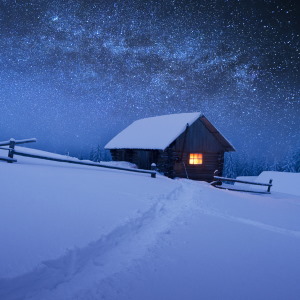 The winter months are a challenging time with cold weather and hazardous conditions keeping many people indoors. You don't have to sacrifice your fun evenings just because you can't do as much outside. Try these cozy activities to stay busy on evenings in.
Warm Up Your Brain with Board Games
When it's too chilly to play outside, why not enjoy an indoor game tournament? Pull out your favorite board games or card games and enjoy a game night with your friends or family. You can find a game suited to nearly any age or interest, whether you pass out lollipops and play Candy Land or settle in for a Monopoly marathon.
Consult With a Psychic
Winter encourages a sense of hibernation and introspection. This is the perfect time to focus on your personal journey and seek direction on what seeds you should plant in the spring months ahead. Get a psychic phone reading while you're cozied up by the fire, thinking about what you'll do when the world thaws out.
Build a Bonfire
There's something special about gathering around a massive outdoor fire built amid a snowy landscape. If you have the space for it, construct a bonfire to warm up your winter nights. A fire in the fireplace is a fine alternative as well. Lacking either of these, you can set up a plethora of candles for a warm flickering glow. Just make sure you practice proper fire safety with your flames.
Learn a New Recipe
Build your culinary skills and whip up something hot to fight off the seasonal chill. Winter is the perfect time to concoct a hearty stew or filling casserole. Try incorporating ingredients that you've never worked with before or experiment with a new cooking method to challenge yourself.
Get a Tarot Reading
Explore your future with an insightful evening tarot reading this winter. This is a fun way to see what the frozen landscape has in store for you, and prepare for the challenges and triumphs of the season ahead. Working with a reliable tarot reader, you can gain a wealth of information.
Sample New Tastes
Set up a tasting party with something you've not tried before. Stock up on small containers of different ice cream flavors or prepare a cheese and wine tasting for yourself and a partner. If you're interested in hosting a bigger event, make it a party and ask each guest to bring one flavor or pairing to share.
Schedule a Spa Night
Stay in for a pampering spa night solo or with your friends. Pick out several moisturizing treatments to battle winter dryness like a conditioning hair mask or moisture-rich facial. Select a few movies for an entertaining marathon as you recline with your beauty treatments.
With a little planning, you can enjoy a wonderful winter evening no matter what the weather. Try these activities to warm up even the coldest of nights.
Share This Page
---
Leave A Comment
You must be logged in to leave a comment. click here to login
Comments