---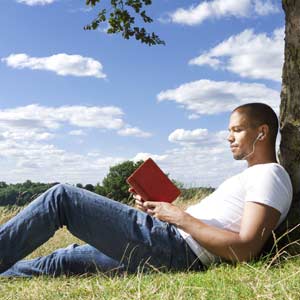 Many people believe that the more belongings and activities we add to our lives, the more stressed we start to feel. If you're starting to feel overwhelmed with stress and want to live an easier life, keep reading for five ways to start your journey to a stress-free life.
Find What Calms You
Everyone has that one activity that calms him or her down. Whether it's taking a bath, going for a walk, or taking a nap, discover what calms you down and make sure you set aside time to enjoy that activity. Plus, when stress starts to get overwhelming, you know exactly what you can do to relax. A tarot reading can also help you discover the best activities to calm down.
Give Yourself an Easier Schedule
If you feel like you're constantly on the move and have no time to relax, it's time to start simplifying your schedule. Start by taking out the nonessential tasks and learn how to say no to tasks you don't want to do or don't have time to complete. Then, try scheduling extra time between your tasks so you don't stress out by running late.
Simplify Your Work
When Christine Kane wanted to pursue her dream in the music industry, she quit her regular job and started working as a waitress. Even though her family and friends constantly warned her that she wouldn't be able to make ends meet, she actually found herself in a better financial situation and much happier with her life.
She quickly realized that the stress from her old job was complicating her life, but when she started spending more time doing what she loved, her life simplified greatly. Live psychic advice can help you find the right career path if you're struggling with a stressful job.
Clean Out What You Carry Every Day
If your wallet or purse is so weighed down with extra items that you never use, you can simplify your life by just cleaning them out. On Kane's journey to simplify her life, she often goes out with just her license, credit card, and lipstick. She also took all her membership numbers from individual cards and wrote them down on one piece of paper that she could easily slip into her pocket.
Don't Wait for the Support of Others
Often, when we're ready to begin this journey to a simpler life, we want the support of our friends or family. They can actually hinder the process, however, if they're not ready to start decluttering and organizing. When you're ready to get started, you should begin with small tasks like getting rid of clothing you no longer wear. As you become more comfortable with simplifying, then you can move on to larger tasks with the knowledge that even if family or friends aren't supportive, you won't be derailed on your goal to live simpler.
If you're ready to live a happier and less stressed life, follow these tips every day and you'll also learn how to simplify your life.
Share This Page
---
Leave A Comment
You must be logged in to leave a comment. click here to login
Comments