---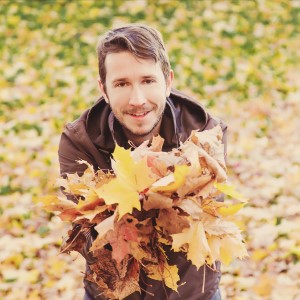 The fall equinox is an honored time of year around the world. As autumn approaches, days begin to shorten and elaborate celebrations and traditional rituals greet this transformation. Let's explore five ways to celebrate this extraordinary natural makeover going on all around you.
What Is the Fall Equinox?
This special time of year marks the transition from summer to autumn. It occurs at the moment when day time and the dark of night are almost equal in length. After the fall equinox, the night overcomes the light of day as the seasons move toward winter.
Why Is the Fall Equinox So Important?
People have been honoring the fall equinox for centuries — if not millennia. As the area experiences a cooling trend, it signals the spectacular showing of red and golden foliage that's so characteristic of fall. It's the time of the harvest and abundance when our ancestors were busy storing away food for the long, cold slumber of wintertime.
When Is the Fall Equinox?
The 2019 fall equinox will occur in the Northern Hemisphere on Monday, Sept. 23 at 3:50 a.m. Eastern Standard Time. This is the ideal moment to schedule a psychic chat online.
What Were Some Traditional Ways to Celebrate the Fall Equinox?
From ritual gatherings around Stonehenge to revelers marching through a historic Spanish city, ancient cultures have long observed the change of seasons. The Mayan people in Central America built the Temple of Kukulcan that casts a shadow in the shape of a snake over the monument's stone steps, announcing the arrival of the harvest to the community of Chichen Itza.
What Are Some Modern Ways to Celebrate the Fall Equinox?
Most of us won't be practicing too many pagan rituals this autumn. However, there are plenty of ways to celebrate this mid-harvest festival.
1. Restore balance in your home by doing a deep cleaning. Then decorate each room with the trappings of this time of year, such as colorful gourds and baskets full of apples that make beautifully natural centerpieces to celebrate the harvest's bounty.
2. Clean out your closets and kitchen cupboards. Get rid of anything that you no longer need and stock up on fresh seasonal foods like pumpkin and cinnamon.
3. Gather the kids and design a fall craft. This bonding time is a terrific way to welcome in the season.
4. Head to a local farm and gather items for a celebratory meal. Enjoying a home-cooked farm-to-table dish is a great way to celebrate.
5. Get a psychic live reading. This time of transition is the ideal time to discover what the new season has in store for you. Should you plan a vacation over the holidays? Will your love life heat up while temperatures outside cool down? Find out today.
Connect with what matters during the fall equinox. That's always the best way to celebrate any occasion.
Share This Page
---
Leave A Comment
You must be logged in to leave a comment. click here to login
Comments