5 Steps to Find the Calm Within Yourself and Actually Enjoy the Holidays by Psychic Roxanna
Published Date 12/7/2015
Category: Health & Wellness
---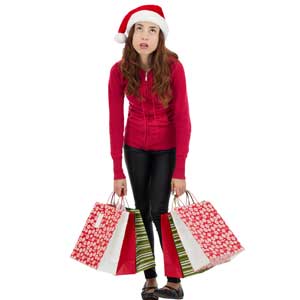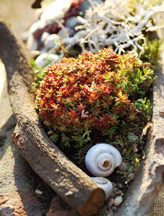 by Roxanna x7008
Do you want to enjoy this chaotic Holiday Season without losing your mind?

Do you want to keep from getting anxious during these next few crazy weeks until the New Year?

If the answer to either question is "Yes," you should read on to learn how to make this a reality, even at this hectic time of year.

There are no secrets to having or getting total balance in your life. With a little bit of effort on your part you can find inner peace and actually ENJOY this Holiday season. It really isn't that complicated if you follow these easy steps.

You can do it… I promise!
•
Step 1:
Know that facing the Holidays in the best way possible takes
patience and perseverance
. Do you think you are losing your mind, your very being… just giving in to it all with no control of what's happening? You are stronger than you think. We all need patience and perseverance to face those stresses that are called "The Holidays."
Believe in yourself!
•
Step 2:
We all need "alone time" to attain happiness. Don't deny yourself. You deserve it! People are always in a hurry especially this time of year.
Relax. Take a deep breath!
To find your center listen to your inner voice not the external pressures that give you anxiety. Pace yourself. Have a plan. Prioritize.
Take time out for YOU!
Press the reset button if necessary. One step at a time.
•
Step 3:
Detox yourself at the end of each day.
Remember you are also absorbing the energy of those around you. Objectively examine the triggers that caused you the most stress. Press the reset button again and tell yourself tomorrow you will handle these stress triggers better…
have a game plan for success!
•
Step 4:
Be grateful and appreciate all those little things that do bring you happiness in your life. There are many this time of year.
There are many wonderful people and things already in your life.
This Holiday season will bring positive things and people that cross your path. Be receptive to all that is new that this Holiday season will bring.
Concentrate on the positive possibilities.
•
Step 5:
Remember
the Holidays are a time of joy and love.
When you look deep within yourself and identify with this concept you will be able to release all of the internalized negative energy from the day. Unburden yourself. What a wonderful feeling of relief. You are in control. Instantly you will feel that calmness come over you.
Appreciate what is good about yourself and those around you.

Be true to yourself and enjoy Love, Light, Peace and Joy this Holiday season!

Many Blessings for the coming New Year!
Share This Page
---
Leave A Comment
You must be logged in to leave a comment. click here to login
Comments