---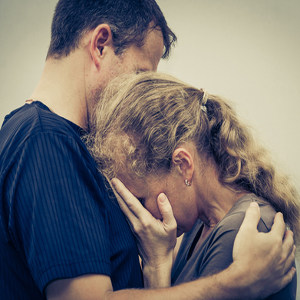 Addictions can be difficult to break free from, but it can be done. Take a look at the following steps one can take towards breaking free from their addictions and leading a cleaner life.
Acknowledge Why You Have the Addiction
Ask yourself why you have the addiction and why you partake in it. Do you use the addiction as a way of dealing with anxiety or stress? While it may be difficult to admit that you have an addiction, it's impossible to change or stop an addictive habit if you do not first acknowledge that it exists.
Use Alternative Methods to Cope
While you may want to stop your addictive behavior, chances are you're using the addiction to cope with stressors in your life. It's necessary to replace the unhealthy addictive habit with healthy coping methods. For instance, if smoking, drinking, or binge eating calms your nerves, try alternative ways of coping. Exercise and meditation are examples of healthy ways you can cope in place of addictive behavior. Having other ways of coping in place before you try to quit your addiction can prove helpful in succeeding. Having a healthy habit to replace the addictive behavior can make it easier to keep the addiction off-limits and revert to the healthy coping skill instead.
Make Lifestyle Changes
The best way to stop the addiction is to not have access to it. If you smoke, throw out your cigarettes and do not carry around money to buy them. If you drink alcohol, rid your home of alcohol and mixers. You may have to change other things about your lifestyle in order to avoid continuing or reverting back to the addictive behavior, such as finding activities to do with friends other than going to bars or not hanging out with co-workers during their cigarette breaks. What you do for fun and who you spend time with may change when trying to stop your addiction, but a positive way to stop an addiction is to make sure the object of your addiction is not around you.
Have Support
Stopping an addiction can be difficult and it is important to have a support system to help you kick the habit. Tell family and friends that you are trying to quit the addictive habit and that you would like their support. Talking to a therapist, live psychic, or joining a support group may also be helpful in encouraging you to stick with healthier habits and coping when you are tempted to give up.
Be Good to Yourself
Overcoming an addiction can be difficult, but it is possible. Be gentle with yourself and when you find you are making progress, even if in baby steps, reward yourself as a way to stay motivated and keep on track.
While stopping an addiction can be hard, you can do it. Acknowledging you have a problem is a start. Take steps to break the habit and ask for support from friends, family, a therapist, or a live phone psychic to keep you on the road to success.
Share This Page
---
Leave A Comment
You must be logged in to leave a comment. click here to login
Comments