---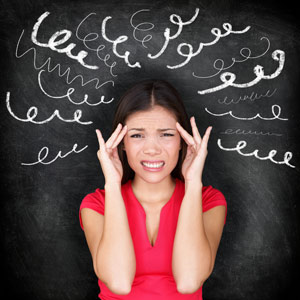 If your life is so busy that you don't have time to rest, you're going to get burned out and suffer because of your stress. That's why it's important to take measures to keep your stress levels under control. So, take a look at these four surefire ways to decrease your stress levels.
Take Time for Yourself to Relax and Unwind
Sometimes the only way to decrease your stress is to go get a massage or do something that you enjoy. During this time you're not allowed to think about anything that is stressing you out. Take the time to go out to dinner, see a movie, go on a mini shopping spree, get an online psychic reading, get your nails done, workout at the gym, or do anything else that helps you relax. You can even just sit in a warm bubble bath for an hour while listening to therapeutic music. The important thing is that you do something that is calming and just for you.
Banish Toxic People from Your Life
When you're around negative people, their mood tends to rub off on you. The same is true if you hang out around people that make bad decisions. Decrease your stress levels by banishing these toxic people from your life. It's perfectly fine to tell some of your best buddies that you're taking a break for a while. The same is true of extended family members that stress you out. There's no need to deal with the stress that is caused by people that you choose to have in your life. Of course, your spouse and children are a different story.
Talk to a Psychic to Give Your Life Perspective
One of the most therapeutic things you can do to get rid of stress is to tell someone what you're going through. Online psychics can listen to you vent and then help you put your stress into perspective. For instance, you might be stressing about an argument you had at work, but a psychic can help you see that it doesn't matter because it was between you and a coworker that doesn't have a direct effect on your job. You can also talk to friends and family members about your stress.
Prioritize Your Time
If you're stressed out because you have too much to do, it's time to prioritize your time. To-do lists are highly effective and they help you decrease your stress because you can see everything you've accomplished. Eliminating unnecessary items from your schedule can also help you better manage your stress.
These are just a few things you can try to decrease your stress levels. It also helps to get enough sleep, eat healthy foods, take a break from work, and spend quality time with your family. If you don't find ways to keep your stress at healthy levels, it affects your happiness, your health, and the lives of your family members. So, take some steps to decrease your stress levels today.
Share This Page
---
Leave A Comment
You must be logged in to leave a comment. click here to login
Comments