20/20 Vision - What Really Happened in the Year 2020? by Psychic Mackenzie
Published Date 12/30/2020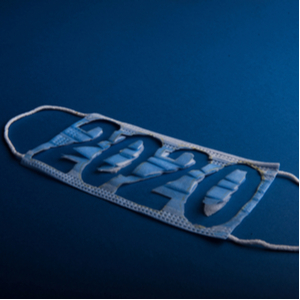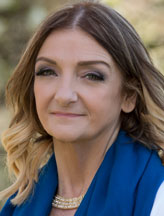 Get a Reading with Mackenzie x9602
Thinking on the chaos and confusion of 2020 I now see clearly on what really happened in 2020. I find insight the lessons learned have been and will be immense.
How 2020 Brought Out the Best in Us
I have found most people are truly spirit-driven or "spiritual beings", good and in touch with the positive who do their best at warding off all bad energies and vibe. What have you learned during the hardest of times?
I want to share a story about a couple I know, Matt and Joanne. To protect them, these are not their real first names, but the rest of the tale is 100% true. I have been thinking a lot about the saintly man Matt who offered his heart to his family after he lost his 6-figure income because the company he worked for closed down early 2020 due to the pandemic. He quickly set up a time to go live on a popular social media site and said:
"It will be okay... to all in my family and friends who see what Joanne and our family is going through, don't worry about us though we do appreciate the concern. I can live in a tent as long as I have my family. I always wanted to be a natural born Indian living in the great outdoors anyway (smiling). We will get through the hard times and look forward now to the best of times moving forward to something more."
Joanne wept uncontrollably during the video stream, not knowing her precious husband would share his heart, she knew she had something supernatural in the gift of her husband's own peace of mind. She adored him all the more.
The insight took this family far. Because of the financial situation, Joanne too looked for work finding it hard to get employment. With her husband's good business sense and help she was able to start her own at home virtual client business within 8 weeks. After all, businesses were moving into a virtual situation, so the timing made sense, right? Before the end of the same year, within a matter of a few months, they are well on their way to a financial recovery with their 20/20 vision. Together their good attitudes and spirit of gratitude was the insight in which defeated the negative energies around them. Ultimately, this became the tool they needed most in helping start their own business.
Seeing Clearly in the Hardest of Times
It's not easy to see with 20/20 vision, especially when things go wrong. Emotions are a huge part of our mental make-up. Often emotions, trauma for instance, can take us to our knees or tackle us with physical pain. Emotion can cause joy or an immense amount of stress or anywhere in between. This year brought ample amounts of stress for families, relationships, and business. Losing a job would concern even the strongest of us. Yet, if we control our thoughts, not become weakened by any situation and turn to the divine consciousness within, then the spirit of insight will come to you whereby you can plot your own course to greatness, like Matt and his family did above.
We get blessings from strength. It's my mind to say now "It's the attitude of finding the lessons we need to learn and feel when hardship falls, our minds will grow stronger in knowledge of the divine times and see the blessings forthcoming. We won't get blessings if we sit still or feel harshly against the hard times. We will, however, fall short often, but don't be hard on yourself. Love, joy, peace and patience bring forth honor to your own souls and to the souls of others who feel your own peace and are inspired by your own hard work. Always do your own part to add positive insight and 20/20 vision to each and every day."
What really happened in the year 2020? Albeit hard times, the power of strength and wisdom shined through. Are you working hard to break free from negative thinking? Our thoughts effect everything. Transform your life now by finding clarity in the hard times. Embracing courage in the face of fear will strengthen you to find your own peace and vision for the best is yet to come.
Love from Mackenzie!