10 Creative Things to Do at Home While Practicing Social Distancing by Psychic Stasch
Published Date 3/31/2020
Category: Health & Wellness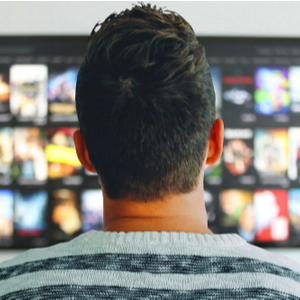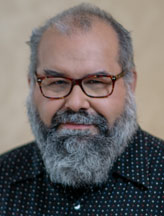 Get a Reading with Stasch x9303
Now that many of us are spending increasingly more time quarantined indoors, that does not mean that confinement has to be boring. There are "hidden" opportunities in being home. It just requires a bit of imagination.

1 – Binge Watch
How many times have you wondered what it would be like to binge watch a particular TV series? Now is your golden opportunity to sit back and enjoy your favorite shows uninterrupted. Streaming services such as Netflix, Hulu, Amazon Prime, Disney+ and others offer up a plethora of movies, TV series, concerts and specials. If you happen to collect Blu-Ray or DVDs, this is your chance to enjoy that collection that may have been gathering dust.

2 – Long Distance Movie Viewing Party
If you miss the communal experience of seeing movies with others, you can replicate it. Netflix is offering a service called
Netflix Party
where they are synchronizing video playback and adding group chat. You can share your insights, comments and opinions while enjoying a movie with others at a safe distance. And no sticky floors or overpriced popcorn either!

3 – Learn a New Language
Have you ever wanted to learn a new language? This could be the ideal time to begin. There are numerous resources online to help, some even free. There are news channels, YouTube videos and groups online that can assist you in enhancing your comprehension. Practice makes perfect, and now you have the time.

4 - Reorganize Your Home
Clutter and disorganization can happen. Over time things find their ways into places they were not meant to be. Being that time is not a constraint, this is the ideal time to go through your things and put them into order. You never know what you may find. While going through that closet, or attic, you may find some hidden "treasure" or even that lost sock.

5 – Try Your Hand at Writing
Are you a budding novelist? Do you have the great American novel within you, just waiting to bust out? What better time than now to pull out that pen and paper, or computer and start writing. With time on your hands, you can now explore your thoughts in new ways and tell your story, or stories. There could be potential for a best seller in you waiting to be written.

6 – Reconnect with Old Friends
It is deceptively easy to lose contact with friends. Going through contact lists or finding old address books can be a way to locate connections. There is something nice about shared memories. Recollections can be wonderful, and this is an excellent time to reflect on positive things, like friends now found.

7 – Enjoy a Virtual Art Museum
One of the wonders of the web is that there are so many places online to see great art. Museums offer a great way to see treasures that are in faraway places on line in virtual galleries. Art for many eras and styles are just a mouse click away. There are huge sites devoted to contemporary art where you can see what others have done. If creatively inclined, there are sites able to host your own creations to share with the world.

8 – Work on Your Photography
The cameras and video capabilities of smart phones have advanced. The new specs mean nearly everyone has the capacity to make a video. From simple selfies to slow motion video, this time could be one where you explore your cinematic skills and photographic ones as well.

9 – Improve Your Cooking Skills
Using the ingredients you have at home, get creative in the kitchen and see what exciting and fun new dishes you can whip up. If your pantry/fridge are well stocked, there are tons of free cooking videos on-line to also help provide inspiration if you are tired of the same ol' meals. You may discover a favorite new recipe or invent your own signature dish that you will want to share with the world!

10 – Get a Psychic Reading

These are just a handful of examples that you can do at home while we make our way through these uncertain times. Stay safe, be smart and try to make the most of these days staying inside.
Share This Page
---
Leave A Comment
You must be logged in to leave a comment. click here to login
Comments