5 Tips for Staying Healthy Through Eating, Sleeping and Sunshine by Psychic Stasch
Published Date 5/16/2020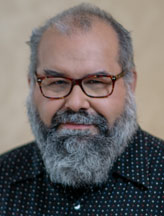 Get a Reading with Stasch x9303
Self-care is essential to having a good quality of life. Just because many of us are spending a great deal more time at home, that does not mean we cannot take care of ourselves properly.

While it is great binge-watching TV, chatting and staying up late, it is a wise idea to establish a sleep schedule. Minus the regular markers that tell us when to wake and go to bed, one can fall into bad sleeping habits without them. Sticking to a pattern can help deal with stress and create structure.

Here are 5 Tips to help:
1 - Exercise the Body
The incentive to be a "couch potato" is easy when you don't have access to a gym. Coming to the rescue, resourceful citizens of the world wide web have come up with some inventive ways to exercise. There are now numerous YouTube videos of people sharing how they are keeping fit while remaining indoors. Some gyms are now offering free training online to help those confined. There is no excuse not to flex, bend and keep in shape.
2 - Enjoy Nature
We may be socially isolated, that does not mean we cannot enjoy going outdoors. While observing proper safety precautions, we can still enjoy nature. Backyards offer an opportunity to enjoy the sun and get much needed fresh air. A patio or deck can be a wonderful escape as well.
3 - Go for a Walk with the Dog
Remaining apart from others at a safe distance does not mean that your furry friend cannot be treated to a walk. Naturally, you want to make sure you are safe. Following the right precautions is essential. With that said, this could be an excellent time to explore the outdoors with humanity's best friend. What better way to get out and about than taking your dog for a nice walk! It will bond you and your dog to each other and provide some much-needed together time. It can also reduce the dreaded "cabin fever."
4 - Eat… in Moderation
Comfort food is wonderful. However, it should be consumed in moderation. It can be easy to just let go and keep going. That is why this maybe a great time to establish healthy eating habits. Rather than down six helping of fries, perhaps a carrot may help with those hunger pains. It is deceptively easy to just eat and eat. That is why you need to be disciplined now. Set some limits and stick to it. You may be amazed at the results.
5 - Find Support
Taking care of your body and food intake is essential to wellness. But it is not just your body that is impacted. In highly uncertainty and stressful times, it is extremely important to take care of your mental state. This is why you may want to establish a support system.

It is always a good idea to have a list of people you can count on when you need to talk, or just vent. You don't have to be alone, and there are resources. Even some therapists are offering Skype meetings so that you still have a face to face meeting with a professional who cares.

During challenging times, it is important to know you are not alone.