The Helpful Benefits of Frankincense Essential Oil by Psychic Kevin
Date 12/23/2016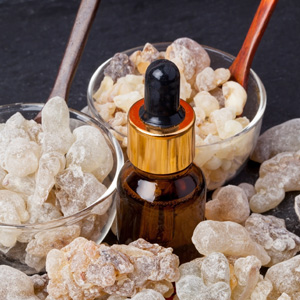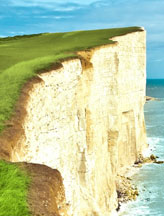 Get a Reading with Kevin x9521
Essential oils have been used for thousands of years in aromatherapy, medicinal recipes and rituals of all kinds and are also commonly used for cosmetic improvement. The chemical properties and aroma of essential oils are credited with promoting psychological and physical therapeutic benefits. This is achieved by inhalation, application of oils to the skin, and sometimes even from internal consumption. Upon careful inhalation, the molecules of the oil enter the lungs and are absorbed into the bloodstream. Essential oils may also be used to purify the home or any other space in need of their touch.

A Rich History
Frankincense has been sought and used for thousands of years and remains one of the most popular essential oils to this day. Frankincense has an influential significance within the Christian religion. It is believed that one of the three wise men offered Frankincense as a gift to the newborn Jesus. This fine oil is produced by a genus of trees named Boswellia. The two most common variations are known as Boswellia carteri and Boswellia sacra. These species grow more commonly in African and Arabian regions such as Oman and Somalia. The oil is initially extracted from the tree bark, followed by a process which lasts several days.

The Many Benefits of Frankincense Oil
The benefits of Frankincense oil are countless and they play an integral role in mental, emotional, and physical health. Those looking to strengthen or deepen their spiritual connection can also reap the rewards of this sacred essence. Frankincense aids in visualization as well as reducing stress and anxiety. When it is diffused, it promotes mental calmness and relaxation. Certain elements of Frankincense oil are capable of stimulating different parts of the brain such as the pineal and pituitary glands.

Frankincense oil is a commonly used as an ingredient in many cosmetics. It is very effective in treating dry skin and promoting healthy cell regeneration. This leaves the skin feeling smooth and looking vibrant. The properties of Frankincense oil can reverse signs of aging and minimize the appearance of scars and stretch marks.

Frankincense oil has many medicinal properties that are beneficial even on a more internal level. These health properties are anti-inflammatory, disinfectant, and digestive in their effects.

Other Benefits of Frankincense Include**:

-Helps wounds and cuts heal faster
-Boosts immune system
-Improves digestion
-Lowers blood pressure
-Good for uterine health
-Provides relief for respiratory issues such as Bronchitis
-Relieves pain associated with Arthritis and congestion
-Protects from premature loss of hair and teeth

There is no doubt as to why Frankincense has been revered since ancient times. It is a magical ingredient gifted to us from the Divine. For these reasons, it is safe to say that Frankincense is one of the best essential oils available.

**Disclaimer: These statements have not been evaluated by the food and drug administration. This product is not intended to diagnose, mitigate, treat, cure or prevent any disease.