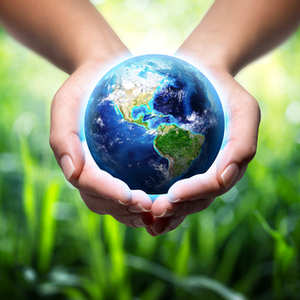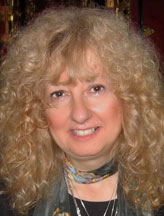 Get a Reading with Zoey x8454
After going through a two (or more) month period of quarantine, most everyone is anxious to get on with life. At the very least to begin doing some of the things the ways they used to. Even with a faint start toward that beginning, most people are realizing the impact this world-changing event has caused.

As an energy reader, I have had to tell people countless times that "everything is on hold", not just physically but energetically as well. What my Guides have told me is that this virus has led to a cleansing of the Earth, and a huge opportunity for humans to choose to rise to a higher level as well.
A Healing Planet
If we need proof that the Earth is trying to heal, just take a look at pictures of Los Angeles, New York City and other major cities that are circulating online, and wow, we can actually see what looks like a clear sky for the first time in decades! Reports of waterways clearing seem somewhat surrealistic compared to what we had come to know.

More instances? Global warming, noticeably halted because carbon emissions have slowed. Perhaps this will have made some kind of impact by now. Hopefully we can now look at this opportunity as being transcendent rather than as just a chance to watch more TV.
The New Moon in Gemini
The next new moon falls on May 22nd at 1:39 pm EST, in the sign of Gemini. The energies of this moon will encourage communication, frolicking fun, and restlessness. Add a dash of being a bit scattered, and that's what you'll find permeating the atmosphere. As we face the next new moon (always a sign of new beginnings), we can bravely move toward the next phase of this major world interruption. It is an excellent time to think of what we would like to accomplish. Perhaps more with an eye toward the major good of all. Even to harm none. Are you ready to take the step to do something kind for a neighbor, an animal, or an orphan?

In your new moon affirmations, it would be excellent to incorporate something for those less fortunate, for those who are suffering, for those in need. What my Guides tell me Universe is asking of all of us at this time in the history of the world is that we take a stern look at the imprint we are creating. Some thoughts might be: Are we recycling consciously? Are we helping to delete our carbon footprint? Are we consciously helping a stray animal? A fallen bird? An elderly neighbor? Are we seeing a homeless person through a new perspective?
We Are One World
It is amazing to meditate and send positive energies out into the world. I do a wonderful standing morning meditation facing a beautiful tree in the back yard. Since the world slowed, I can really feel the silence when I slow my own body in gratitude and love. It is an amazing experience to see, really see, the birds hopping on the lawn, squirrels darting back and forth, the undulating branches of the lovely pine. It is as if I've become truly one with the earth.

But my Guides are suggesting that this time we are being asked to do more. We are being asked to assess what we are, how we behave, and perhaps most of all, how we now decide to act. This virus has shown us that we are indeed one world. And if you are a follower of energies, you know that one ugly word or action can implicate everyone around you, like a pebble being dropped into a pond.

I believe we are being asked to evaluate our actions, and to choose the higher path. To do what we can from where we stand.

I've recently looked at a local neighborhood site and have been amazed at the way people are reaching out to help each other. One woman asked where she could get food. Countless people reached out to her with offers of all kinds, to shop, to give money, or food. It was heartwarming. Perhaps, after all this isolation, inconvenience and sacrifice, we will choose to ascend to the angels rather than the baseness within. Fingers crossed.