8 Ways to Help You Keep Your New Year's Resolutions by Psychic Rebecca
Published Date 1/3/2018
Category: Health & Wellness
---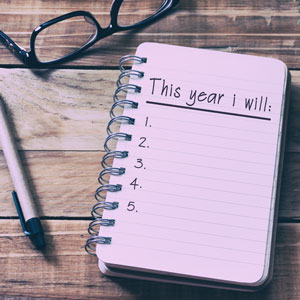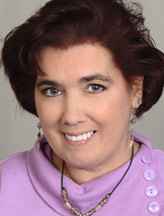 Get a Reading with Rebecca x9917
Happy New Year, we made it and 2018 has arrived! With a new year comes those famous resolutions that we know all too well. What is it this year? Are you going to lose some weight? Quit smoking? Get out of debt? Are these the same resolutions you made in 2017?

Most of us seem to think there is something magical that occurs at the stroke of midnight on December 31st. Why do we feel that this moment in time is more consistent in keeping with a personal commitment than any other day of the year?

Strength in Numbers
The answer is simple. Because we have support. We aren't the only ones making sacrifices at this time. We have others in our support system making similar commitments. This in and of itself can give us an extra "push" we need to make our resolution.

But what about seeing the resolution through. I observe something firsthand in January. I have belonged to the same gym for years now. The gym is at moderate capacity throughout the year. My classes run about 10-13 people. In January until about the first week in March, there is standing room only with the class size reaching 30-40 people. By the end of March, we are back down to the "normal" amount of people.
According to statistics, only
8% of people keep their New Year's resolution
. Based on a 2012 list from Time Magazine, here are some of the
most commonly broken resolutions
:
Lose weight, get fit, quit smoking, eat healthier, save money, travel more, drink less, and manage stress.
With a 92% failure rate, there is a term for refusal to change, followed by trying and failing. It is called "false hope syndrome". That's right, there is actually a definition for failing to keep a New Year's resolution.

4 Reasons Why New Year's Resolutions Fail:

1. You aren't doing it for yourself. For example, your spouse wants you to lose weight. you have to want it for yourself.
2. It's not specific enough or it's too big. For example, you want to quit smoking, lose weight, and save money. This is nothing measurable here and it is pretty broad. Try to narrow it down and focus.
3. You don't have a plan.
4. No one is holding you accountable.

Let's not make 2018 the year we become part of the dismal 92% failure rate, with my…

8 Ways to Help You KEEP Your New Year's Resolution:

1. Keep your resolution SMART
Specific

Measurable

Accountable

Reasonable

Time Sensitive
2. Put activities related to your resolutions in your date book. Treat is as a job.
3. Focus on what you CAN do… not on what you CAN'T!
4. Start small. For example, instead of "I'm going to lose 50 pounds this year" Say "I am going to lose a pound a week." (Same end result, but seems much more manageable).
5. Spend money on your resolution. You are more likely to stick with it if you are financially vested.
6. Keep a journal. Track all positive movement. If you slip, track that too and move forward, it's OK not to be 100% perfect.
7. Reward yourself along the way.
8. Tell people. Tell everyone. Have people keep you accountable.

So there you have it. 8 ways to increase your chances of securing your slot in that 8% who keep their resolutions for 2018. 8 for 8 in 18. Sounds like a winning combination!

Good Luck and Happy New Year!
Share This Page
---
Leave A Comment
You must be logged in to leave a comment. click here to login
Comments