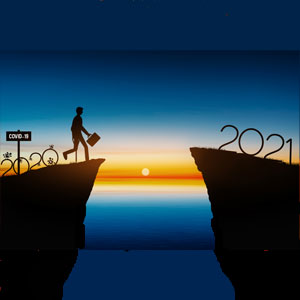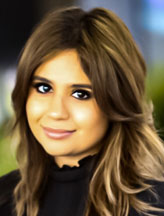 Get a Reading with Silver x3621
As 2020 comes to a close, it is important to honor all the pivotal moments it had, and the big changes that it propelled collectively and personally in each of our lives. Probably, when we look back at this year, our natural human instinct will be to have a bad taste in our mouths, but that's expected, we as human beings tend to focus more on the discomfort than in the pleasure, and tend to have selective memory focusing more on negative experiences, than in those that brought us happiness and joy.
I would like to take this special time of the year to invite you all to honor this year and accept that in one way or another, it has brought focus into our lives, possibly in areas that have been neglected for years and perhaps decades for some of us. Undeniable, it has brought us all together, through socially distancing us, which is the real paradox of 2020 – it has shed light by showing us that being socially together doesn't necessarily mean that we are emotionally or spiritually connected to one other, to our planet or even to ourselves.
As we enter this cusp energy of endings and beginnings, it is important to practice gratitude as a way of manifesting all that we wish and plan for in our future. In order to make room for blessings that are yet to make their way into our lives we need to release old beliefs, resentments and negative thoughts that we might hold surrounding our current reality.
A great end of year ritual or practice I want to share is what I like to call, an act of kindness with ourselves and the universe. I want you to be brave enough to find it in your heart to give genuine thanks for at least three challenging situations, things or moments that visited your life during 2020. These can be anything, from the Global Pandemic we currently face, to a more personal situation that has cause a strain or a change in the course of your life, and has been difficult to adapt to, or cope with.
Below are details to practice this releasing/manifestation technique.
What you'll need:
Blank piece of paper
Blue pen or marker
Blue or white small/medium candle
Power period is anytime from December 26th-31st
Practice:
Start by lighting your candle.

On your blank piece of paper write out those three challenges you have faced this year – in detail, one by one, but with a positive outlook.

Acknowledge the hardships that it brought but specifically highlight how they've made you stronger, flexible, positive, brave, or even other things that aren't as deep and transcendental such as… they've helped you lose weight, focus on your diet, cut out negative influences out your life, and so forth.

Make sure to continuously breath through this exercise, forgive the situation, people involved, circumstances, and yourself, for reacting in a negative – resistant manner.

Make sure you leave all the negative connection to it on the paper, and move forward to looking back at this with a positive approach, with a thankful outlook as to why, this was something that your energy needed to work with in order to keep you on your life's path.

Once done with your three acknowledgments of gratitude and release, proceed to turning your paper around – if you run out of blank paper, get some more.

Manifest three things you want to attract into your life, that in some way connect to the growth you've had through your experiences this year.

Make sure you are as detailed as possible when you manifest your goals and wishes. For example, if by chances of life you have quit/lost your job during this year, but this has opened the possibility of living anywhere you want or you have in turn relocated and are looking for a change in career or another job, make sure you specify all the details, including location, salary, type of culture, kind of boss, the perks, EVERYTHING.

The most important thing about this manifestation ritual is that it must be done as a form of gratitude.

Please follow the format below:

I am grateful for having the opportunity of (write all your wishes, goals and plans in detail) in my life and to make the necessary changes that will bring the prosperity, love, happiness and success that I am currently manifesting. I bless this opportunity of having the perfect (what you are wanting to manifest, here also extend details and tie in with your overall goal/wish) and manifest that my wishes and goals align with my soul's purpose and will be attained in divine universal timing.
Let the candle burn to completion. Fold your paper in four and keep by your bedside table or under your pillow at least until the end of year, no need to discard, but you can also toss it whenever you feel it is right to do so, after 11:59PM on December 31st.
I hope this resonates with many of you and helps you as a therapeutic technique also. Remember, it's very important to remain positive and grateful for all that is good and all that we learn in life throughout the year, not only during special occasions.
Blessings & Light!