Gifts for Navigating the Holidays - The Gift of Gratitude Podcast by Psychic Mackenzie
Published Date 11/25/2020
Explore More: Gratitude

Psychic Advisor Mackenzie explains that gratitude is more than a trendy buzzword and she guides you on a meditative journey that will help you harness the benefits of a grateful heart.
---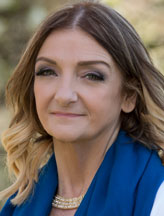 Acknowledgment - "A special thank you to Elizabeth, a very dear bunny-loving-princess-sister-friend who assisted me in my whimsical thinking these days on gratefulness and suggested I read, Gratefulness, the Heart of Prayer, written by Brother David Steindl-Rast."

Have you ever seen a smile on a crippled person's face, peaceful and pleasant despite their obvious personal trial? It often inspires others to think about what they have to be thankful for, and reminds us how our own peace and pleasantness will embolden others to seek the same.
•

A thankful heart draws others.
Like being kind-hearted, graciousness is an attractive quality that others wish to have for themselves.

• Being thankful means watching our tongue.
A complaining heart brings discontent whereby a thankful heart brings joy.

• Stop comparing ourselves to others.
Gratitude is a 'personal gift', so as we face our own personal hard times it is comforting to keep our own perspectives and not compare ourselves to others. We have the powerful gift of free will. This is your opportunity to open new 'blessings' doors. Gratitude is as personal as the hue and color of our eyes.

During serious, sometimes life-altering changes, whether health or grief or in love, we can wear our sensibilities out. When we build grace by standing strong, we alter the course of events literally in an instant. Poof, it just happens to go better now. Gratitude has power, just like the power of true love. It's literal magical-medicine to soothe our very soul.

Gratitude keeps our focus on what's important. It reminds us that we're not in control of everything and to be humble to our Creator, so we can go with the 'flow'. A heart full of gratitude doesn't have time to complain; they see the beauty in a mud puddle. A grateful heart forces negativity to flee and wards off the bad, opening you up to a stronger, more peaceful life and manifesting more good to be drawn to you.

It's easy to feel grateful when all is going well. Yet it often seems impossibly harsh to strive for gratitude when times are hard. But that's just when we need gratitude's magic the most. In fact, in dire situations when a fire is heaped upon us, we have the most to gain by a grateful perspective on life. Gratitude has the power to energize us in the face of what feels demoralizing. When we are broken, gratitude has the power to heal. In despair, gratitude is a solid 'hope".

Science has proved those who are grateful are in much better physical and mental health. It creates a sense of calm versus anxiousness. Those who make a conscious effort to be truly grateful, and act on it daily, will see the long-lasting benefits to both body and spirit.