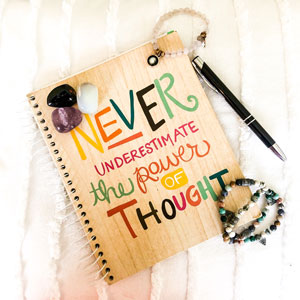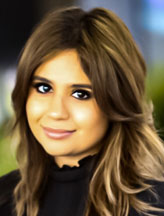 Get a Reading with Silver x3621
"It is said that the darkest hour of the night comes just before the dawn." Thomas Fuller.

Being grateful for all the blessings in our lives is an understated abundance tool. Just a grateful thought about our day can open the door to so many more blessings and opportunities. Even though it is human nature to focus on what is negatively impacting us, it is important to exert power and redirect our attention to the many positive things in our life. Using a journal – electronic or written, will help you identify the good things that surround your life, your home, your relationships, and career.
Types of Gratitude Journals:
•
Verbal Journal
– saying gratitude statements out loud and marking them on the calendar to keep track and not miss a day.
•
Affirmative Journal
– writing positive individual gratitude senses.
•
Essay Journal
– tell yourself the story of your day.
When Should I Apply My Practice:
It highly beneficial to be grateful on daily basis. Even said aloud, a statement of gratitude is highly therapeutic and miraculous. Our words, thoughts, and feelings have energies and those energies either lift our vibrations or bring them down. That is why we need to be extremely careful of the energy we put out into our lives and the world.
•
First thing in the morning even before getting out of bed.
•
Right before you go to sleep.
•
Right when you're experiencing a tough situation. This is imperative – refocusing, shifting and transforming the energy from a negative experience onto all the amazing things that are part of your life.
How to Apply My Practice:
•
Verbal Journal
– Powerful statements said aloud about what you are grateful for. For example:
o
I am grateful for this morning.
o
I am grateful for being alive.
o
I am grateful for my cat/dog.

Once you're done with your affirmations make sure to mark it in your calendar to keep yourself accountable and on track.
•
Affirmative Statements
– are exactly the same as Verbal Journal affirmation but written down or typed on a computer or phone. There are many gratitude and journal apps that can be used for free, where you can add pictures of the things you are grateful for. Make sure to always be thankful or grateful for each aspect specifically. Some possible examples of this include:
o
I am grateful for the amazing deal I closed today.
o
I am grateful for my relationship and the love it brings into my life.
o
I am grateful for my salary.
Healing Practice
Using your gratitude journal as a healing tool brings amazing blessings into one's life. Thanking the universe for that experience, because every one of our experiences is an opportunity to grow and learn. Gratitude is an effective way of retaking power over feelings of defeat.