Enhance Your New Year's Resolutions with Candle Burning by Psychic Suzi
Published Date 1/13/2018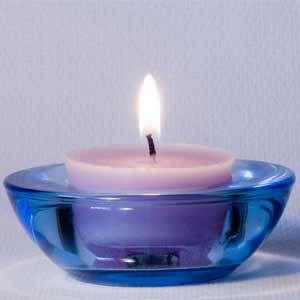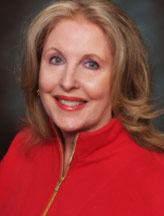 Get a Reading with Suzi x8046
New Year's resolutions come around every January 1st, accompanied with the very best of intentions. But did you know that adding candle burning can enhance the energy of your desired resolutions/wishes for the coming year?
The burning of candles has brought solace, consolation, mystery and magic for many centuries. The popularity of burning candles has gone below and above ground, from the ancient royal courts to the terror of the Salem witch burnings. However, in our modern time where the tech world is king, the fascination with the fire magic of candle burning has found a new enthusiastic audience.
First, carefully select your New Year's resolutions and write them down on paper. Keep a copy close to you—perhaps by your bedside to view it when you go to bed and when you rise each day. Add into the mix a strong dose of visualization. This is very important because if you can see it, you can fuel the manifestation. Be patient and realistic as you proceed.

Next, select your candle color. The energy of the color is so important in boosting events/wishes to form.

Here is a list of colors, days and astrological signs to help you manifest a more positive energy for your New Year's resolutions:

White Candle -
Rules Monday and Aries. Enhances protection/purity and all positive energy.
Green Candle - Rules Friday, Cancer and Sagittarius. Enhances all money matters, good health and prosperity as well as luck.
Purple Candle - Rules Wednesday and Aquarius. Enhances psychic talents, spiritual matters, dreams/visions, and all arts.
Red Candle - Rules Tuesday and Taurus. Enhances Love/passion/sex and high body energy/sports.
Yellow Candle - Rules Sunday, Virgo and Scorpio. Enhances mental smarts, friendship, and enthusiasm
Pink Candle - Rules Tuesday and Libra. Enhances romance, compassion, tenderness and charity.
Tangerine or Royal Purple -
Rules Sunday and Leo. Enhances loyalty, personal power, and generous heart.
Plum or Hunter Green -
Rules Thursday and Capricorn. Enhances business power, endurance, and patience.
Bright Green or Orchid -
Rules Wednesday and Gemini. Enhances quick mental activity, originality, and public relations.
Lastly, it's helpful to start your process of candle burning during the new moon, allowing your desires to increase as the full moon arrives.
Candle burning is a simple but powerful technique in its ability to create positive results.
HAPPY NEW YEAR TO ALL!!