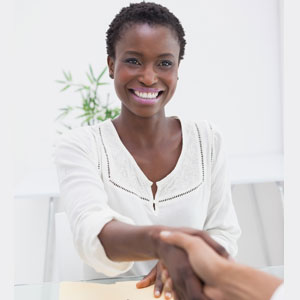 Get a Reading with Zoey x8454
Making the Decision to Change Jobs
Whether you're becoming increasingly frustrated at work or you've just started thinking about what comes next for your professional life, you might be wondering if it's time to move on. Perhaps you've been intuitively sensing the need for a job change and trying to decide if a career change is right for you.
Here are five signs your current role may not be the right fit anymore:
You've lost enthusiasm. You used to enjoy your job, but now you're just going through the motions with little excitement. The thought of another monotonous day makes you want to hit snooze.
You have a difficult manager. A boss who doesn't support your growth and even belittles your efforts can quickly tank morale. Don't settle for a supervisor who harms rather than helps.
Your values misalign. If your employer preaches one thing but does another in practice, it's hard to feel inspired. Seek out an organization whose values and culture align with your ethics.
You're stuck in a rut. Doing repetitive tasks day after day leads to boredom and a lack of fulfillment. Look for opportunities to challenge yourself and pick up new skills.
Work-life balance is non-existent. A job that expects constant work at the expense of self-care, relationships, and fun is unsustainable. Make sure your next role allows you to thrive in all areas.
Have you experienced any of the following additional signs?
Intra-Office Frustrations. Minor issues with co-workers have built up until you completely dread work. Trying to resolve issues one-on-one hasn't helped the negative corporate culture, no matter how hard you've tried. 
Declining Health. You suspect work stress is negatively impacting your physical or mental health. 
Lack of Growth. You like your job but know it's not your dream. What fit years ago may not be right forever.  
In-Demand Skills. You have skills that warrant higher pay and growth elsewhere in your industry. Attempts to negotiate with your current employer were unsuccessful. 
New Interests. Your interests have evolved, prompting you to consider a career pivot. 
Spiritual Prompts. Reflection has guided you toward sensing it's time for a change. 
If your job checks a few boxes on this list, listen to your inner voice urging a change. It's not uncommon for clients to call Psychic Source to get a sense of when they might be getting a new job, promotion, etc. As psychics, we can be very helpful in this endeavor as we can read your energy, plus the energy of those surrounding you.
How a Psychic Can Help with Career Decisions
The first thing I do when advising a client is to get a feel of their energy force, their inner self, and who they really are. In this way, I can clearly discern their basic skill set, and so can see what they are meant to do in this life. Often, clients will react with an "ah…I always liked to do that…." One time I was listening to a client talk about what they liked to do. I simply suggested the person consider writing as a career. Instantly the caller interjected stating, "I always loved to write!"
Like a good counselor, a psychic advisor will listen to their client, adding intuitive comments when appropriate. I frequently tell my clients that I can heal and guide, them but will not make decisions for them. That is their work, as it is their life. Making their own decisions is the way their life continues to unfold according to their own choices. This plane is, after all, a school, where we are supposed to learn by our decisions. Even making no decision amounts to a decision.
Another question that I ask is the first name of the contact person--interviewer, or manager--who talked to my client. Sometimes, I will ask for "something about the job". Once my client begins describing, I will stop them when I have a good sense of the situation. I will then ask my Guides for direction and tell the client what they say. In this way, I can inform clients if they will get the job they've applied for, if they should seek another job, or if a promotion is in the works, for example. Sometimes it is just a matter of hanging on through an upsetting work situation until things clear up. Sometimes it is time to make a change.
A Career Reading Success Story
My client was very anguished at work and didn't know how she would get through the next months. I informed her that the situation would soon change and that there would be "musical chairs" surrounding several people in the company, that she should just hang on, concentrate on her work, and soon the problem supervisor would be asked to leave. Several months later, the client called, happily conveying that everything my Guides had said, was now confirmed. The client really enjoyed her job, and now that the "troublemaker" was gone, she'd received a raise and felt very secure and happy. Success!