You Can Open Yourself to Love After Losing a Spouse
Published Date 10/20/2019
Category: Loss & Grieving
---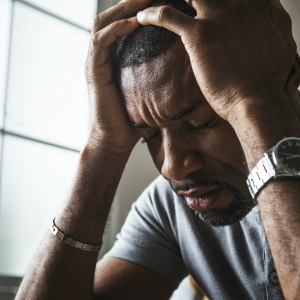 The death of a spouse is a shattering experience that you may feel you can never recover from. You will always hold that person in your heart. However, you may find in time that you can open yourself up to love once again. Try these tips for moving forward with your love life when you're ready.
Pursue Your Own Wholeness First
After the death of a spouse, it takes time to feel whole again. If you date too early, you may find yourself grasping for someone who can fit what feels like your missing half. A new partner shouldn't have to complete you. Rather, you should approach dating as a whole person seeking someone who is also complete on their own. Focus on your wholeness first and you'll know when it's time to open yourself up to someone else.
Build a Support System
Find a few close friends or family members who can act as your support system while you're reentering the dating world. Look for people who are supportive of your dating endeavors, but also understanding of your need to move slowly and perhaps step back from time to time. A counselor or authentic psychic can help fill this role as well. Let your support system serve as a valuable sounding board as you explore your thoughts and feelings about dating again.
Try New Things
Avoid the temptation to recreate what you shared with your spouse. It's important to accept that a new relationship will be an entirely different experience. Rather than visiting the same venues you went to on date nights with your husband or wife, go somewhere new and make unique memories.
Allow Comparisons
Making comparisons between a new date and your spouse is natural and often unavoidable. Don't beat yourself up for doing so. Allow this process to take place and accept the feelings that arise as you consider both the likenesses and differences that you find.
Work Past Guilt
It's common for widows and widowers to feel guilt over having feelings for someone new. Let go of that guilt and accept that opening yourself up to love again is an important part of moving forward with your life. Meditation, journaling, or speaking with a psychic medium may help you process your guilt and move through this difficult emotion.
Define Your Own Bliss
In a long-term partnership, you build a life around your shared interests. As you move forward and open yourself up to life after the death of a spouse, it's important to focus on the activities that bring you bliss rather than those that have become habit. When you're living a vibrant, happy life, you'll attract others who are doing the same and improve your chances of finding a healthy and fulfilling relationship.
Learning to love again is a process that's different for every individual. There's no road map that will work for everyone. Listen to your intuition and honor your feelings as you work through this process.
Share This Page
---
Leave A Comment
You must be logged in to leave a comment. click here to login
Comments