Turning the Anniversary of a Loved One's Death into a Happy Day by Psychic Source
Published Date 10/29/2013
Category: Loss & Grieving
---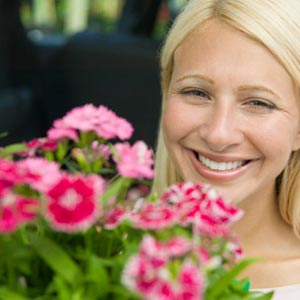 The anniversary of a death is a difficult time for everyone who cared about the person who passed. The first year or two it's probably too difficult to look beyond making it through the day. In time, however, these anniversaries can become honored celebrations, not of death but of life and how very precious it is.

Visit the Grave Site
Visiting the grave site of the person is a common way to memorialize his passing. Many people take flowers or another special decoration. If you choose to go to the grave site, do so with a calm spirit, as though you were visiting the person in his living state once again. Don't go to the grave to cry in sorrow. Instead, go to say hello and share your accomplishments and happy news with your loved one.

Approach the Loss Spiritually
Nothing makes us examine the meaning of life like death. The anniversary of someone's death is a powerful time for internal reflection. A
psychic medium
may have especially meaningful information for you. When you can celebrate a loved one's passing as a transition to a better place, it's much easier to feel happy on this day.

Write a Letter
A letter is a wonderful way to communicate with a loved one who has passed. Share your thoughts and feelings on paper and tell them everything you want to share about your life since they've passed. You can easily imagine that the letter will reach its recipient as you're pouring out these feelings. Write your letter on seed paper and you can plant it in your garden and watch beautiful flowers sprout from your words.

Hold a Small Gathering
Gather with several others who knew your loved one and celebrate the life, not the death, of the person. Have attendees bring special photos or mementos from the person. Share happy stories and funny anecdotes. Play upbeat music, have plenty of food, and keep things lively so you can enjoy a spirit of celebration and peace surrounding this day.

Practice Remembering
There are many small acts of remembrance that you can do to honor the passing of a loved one. Visit a special place that you used to frequent together. Bake a special recipe you got from them. Watch a favorite movie that you both loved. These fun activities will remind you of your loved one without giving the day too morose of an air. Whether you invite others to join you or practice these acts alone, you will find this a soothing way to remember someone who has passed. Consider having a
psychic reading
for some unique insights into your memories.

Though you will never forget the day a loved one passed, this anniversary will get easier with each passing year. Approach the day as a special celebration of life and it can become a time you look forward to and enjoy.
Share This Page
---
Leave A Comment
You must be logged in to leave a comment. click here to login
Comments