---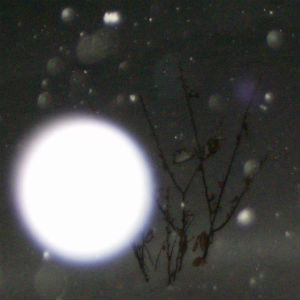 On very rare and momentous occasions, we meet the most loving, magical, special people. This happened to me last fall when I met our very own Psychic Torri. Though we'd never met, I had felt the power of this wonderful lady through her photograph and information on the Psychic Source website. It was a dream of mine to meet her, and so my dream came true.
Her tall, lean figure stood a head above almost everyone else. Her laughter filled the room, while her vast and beautiful collection of crystal skulls claimed a long countertop on one wall. I could hardly take my eyes away from her, and she burst into a huge smile when she saw my own. I had found a spirit sister.
Torri was always full of questions, always learning new things, always interested in the lives and interests of others, and selflessly giving to those in need. Even in her very private life, she cared for others, and as we talked almost daily, I found that her heart was bigger than any I knew. Her five rescued cats and dog Bullet are the luckiest beings on this planet to have lived with Torri. They received her love daily and gave it right back to her. Her homestead supported her as she nurtured it as well. In fact, this amazing lady possessed a true pioneer spirit that would dwarf that of Daniel Boone himself.
Every day, this fiercely independent lady cared for her six fur babies, chopped wood, hauled wood, took care of her home, planted seeds for her garden, tended a meditative pyramid that she'd created all on her own, phoned friends to check on them, studied metaphysical subjects in detail, worked on the two books that she was writing, and helped others through her work with our beloved Psychic Source. The joy that she received from all her work continually refueled her energy for the next day. She did not shrink from responsibility or hard work; she would have never wanted to miss any of the joy that both brought to her.
Her environment was so very perfect for her. Loving the cold, she made her home on the shady side of a beautiful Tennessee mountain. The challenges just fueled her spiritual fire. Nothing could stop her—not the snow, her inaccessible and unplowed street, the questionable footings of all who walked and lived on this craggy mountain, the very conservative religious mindset of the county, the nonexistence of a cell phone signal… in spite of all the challenges, she continued to laugh and make me laugh as well.
With our almost daily phone calls, I discovered more and more amazing information about our dear Torri: her past ownership of two alligators, her Ph.D., her veterinary experience, her unique and wise friends, her crazy sense of humor, and the fact that she loved to yell when she was excited about anything. There was nothing quiet about Torri. She was a force to be acknowledged and loved. And I always will love her.
Yesterday, she came to me glowing in the Spirit, offering me energetic orbs from her own hands, and showed me unique arrangements of energies that I hope to someday understand. Though I had spent two full days almost completely bedridden from the devastating sadness that overtook me when I found that I had lost her, I was finally able to smile again and go on when she showed me that all is well. Even in death, she stopped to comfort this lowly one in pain.
All of us—her friends, coworkers, and loved Psychic Source members—will continue to be blessed by Torri's undying spirit. Anyone who has ever spoken with her has received her blessing. Her counsel was always honest and loving, as was every word she ever spoke about anyone. Each time we spoke, she always ended the conversation with "I love ya, Baby!" And I knew this was true, too. Torri, my dearest friend, we love you BACK!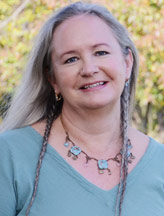 by Trecinda x7031
Share This Page
---
Leave A Comment
You must be logged in to leave a comment. click here to login
Comments