---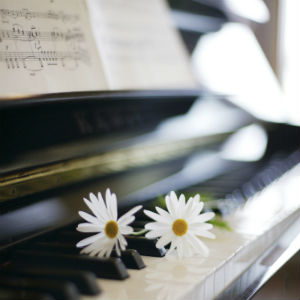 All my life, my Aunt Pat was one of those magical women who had the capacity for beauty, art and song. I loved her almost to the degree of worship. She loved my sister and me and would spend time by her organ singing songs with us and laughing. She was a phenomenonal woman. A music teacher by trade, she was my first introduction to classical music, and that style of music is still a passionate love to this day.
In early 2001 she was diagnosed with lung cancer and it was soon clear that she would not survive for very long. My family spent time with her in hospice and it was almost too painful to handle. She spent almost all of her time watching the clock – literally watching time slip away from her. It was heartbreaking. I sat with my beloved Aunt in her room in hospice singing old songs with her like The McGuire Sister's "Sincerely", and Rosemary Clooney's "Tenderly." We both loved the old songs more than anything popular today. We used to say that no one wrote a love song like "Tenderly" anymore.
When I returned to work, instinct grabbed hold and I called her at the hospice. Her husband answered the phone and said that she could no longer speak but wanted to hear my voice. So I decided that our mutual fondness for music would be a great way to communicate my love for her – so I sang to her "I just called to say I love you" by Stevie Wonder. And I heard her breathy singing back in an echo "I love you."
That was the last time I spoke to my Aunt. It is beautiful, that my last words to her were ones of love. But it would be some time before I could see past my own pain to find the beauty in that last musical conversation. I was devastated by the loss. There are no words to describe that kind of pain. It takes your breath away. A few days later, I learned that my Aunt had died on the same day Rosemary Clooney had passed. And I thought, how odd that they both died of lung cancer on the same day. A few weeks before, we had been talking about how much we love Rosie and now they are both gone. Two bright lights extinguished forever. I sat down and began to cry again. And then my TV, which was on but muted, switched channels to one of the music channels and loudly began to play "Tenderly" by Rosemary Clooney. "The evening breeze caressed the trees tenderly…" And I knew that was my Aunt saying hello to me. I felt her; I could even smell her perfume. It was like receiving a hug from the other side.
The lesson I learned is this. Watch for the signs from your departed loved ones. They want you to know they are there and love you. I know my Aunt Pat did.
The veil is thin this month and it is a perfect time to receive messages from beyond – all you have to do is listen.
Bright Blessings!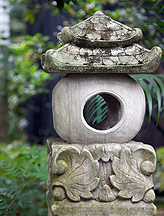 by Rowen x7029
Share This Page
---
Leave A Comment
You must be logged in to leave a comment. click here to login
Comments