---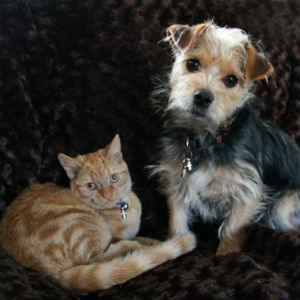 You picked up this tiny sweet creature that hurriedly licked your fingers and nudged against your face sweetly declaring that you have picked the right pet to go home with you. Ah, it takes you a few weeks or even months to realize that your loving creature really picked you!
This tiny creature has become a part of your life and your family's life. I grew up in a household that always had a dog. I can remember my siblings and I playing hide and seek with my dog named Lassie a mixed breed dog not resembling a collie at all! Everyone had a "Lassie!" Ours was special. She belonged with us!
Lassie left our family one day while we were at the beach our fun day quickly became sad upon our return home. We found our beloved Lassie dead. My siblings and I cried and cried until we finally went to sleep. After we grieved, our parents bought home another Lassie; yes we had another Lassie 2.
As an adult a beautiful Yorkie, named Precious came into our lives. My son an only child was nine years old at the time. Since I was re-entering the workforce, Precious and my son formed a strong bond. My son as a teenager took Precious out with him when he learned to drive. Actually she was the only one brave enough to ride with him!
One morning as we prepared for work and school, precious became ill and fell over on the carpet. My son yelled frantically for me. Our veterinarian office was only a mile away I told him to get her to the vet. He got the keys to his car and I slipped on clothes and ran to my car. When I got to the vet's office, my son was sitting on the steps holding Precious in his arms crying pain and anguish written all over his face "Mama she's dead!" I couldn't believe our "Precious" was gone! My son who turned 17 when Precious died sadly lost his best friend. She had a heart attack and stroke. I felt she wanted to die with her family close by.
We continually talked about missing our "Precious". We talked about her habits and our memories of her chasing a German Sheppard down the street. The funny thing is she weighed just five pounds!
There is nothing wrong with loving your pet, and certainly when they pass there is nothing wrong with grieving for the loss of your beloved pet. Share your fondest memories of your pet with other pet lovers. Sometimes it is hard for a person who does not care for animals to understand your attachment to your dog or cat, its ok.
Just as you loved your pet, your pet loved you unconditionally! As a tribute to your pet, consider adopting a pet from a shelter thus saving a life and enriching yours!
Share This Page
---
Leave A Comment
You must be logged in to leave a comment. click here to login
Comments