The Genuine Heartache of Losing a Loving Pet by Psychic Nancy
Published Date 5/19/2015
Category: Loss & Grieving
---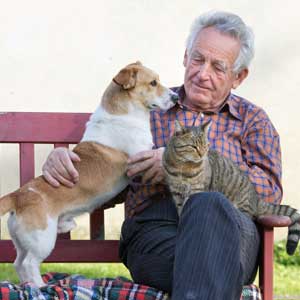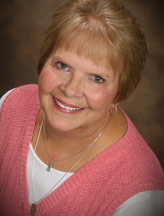 by Nancy x8068
Most of us at one point in our lives have lived with a pet. Whether it be a dog, cat, bird, fish, hamster, or any other critter, we open our homes to them and they become a very important part of our lives. We watch them grow from a baby into an adult and look forward to the fun and joy they bring into our lives. However unfortunately, we typically outlive our pets and when they leave us, it can be one of the most painful and difficult times in our lives.

A Love Like No Other
The pain of losing your pet is very real, and can be harder to go through then the loss of a human. The reason for this is because a pet is your constant companion and friend for their whole life. The love you feel for this animal is complete love, and as we all know, your pet loves you all the time, not just some of the time. They remain loyal to you for their whole life. They love you in good times and bad. They never judge you or talk back to you (although they may bark or meow back, but it's usually just to get your attention!) Therefore it is a love like no other on earth.

Sadly, the life expectancy for a dog averages 10 to 13 years. For cats, the life expectancy on average is 15 years. Their lives are so short, and this is why most people with a pet can go through this pain more than once or twice in their lives. Each time can be as painful as the last. The pain and sadness is very real.

Remembering my Sweet Dog McCormick
I am going through this pain myself with the loss of my Mini Schnauzer, McCormick, who we lost earlier this year. He was 12 and a half years old and suffered with diabetes for seven years of his life. We had to commit to shots twice a day and checking his glucose daily. He also had some other medical problems which made him all the more special to us. He gave us unconditional love for his whole life, and a lot of laughs and tears along the way.

A Pet Psychic Can Help!
If you find yourself going through a similar loss and need someone who cares and wants to hear about your loving animal, give any of the gifted Pet Psychics with Psychic Source a call. We are here to help you through this time and guide you forward after this terrible loss in your life.

I have been a pet psychic for many years, and can help you if you had to make the decision to put your loving pet down. Question I get asked a lot include "Was it the right thing to do?" "Where is my pet now?" and "How are they doing?" You will be surprised at what I can see about your pet. And, yes, I do know there is life after death for animals too.
Psychic Nancy x8068
Share This Page
---
Leave A Comment
You must be logged in to leave a comment. click here to login
Comments